How CBD Ointment Works with Pain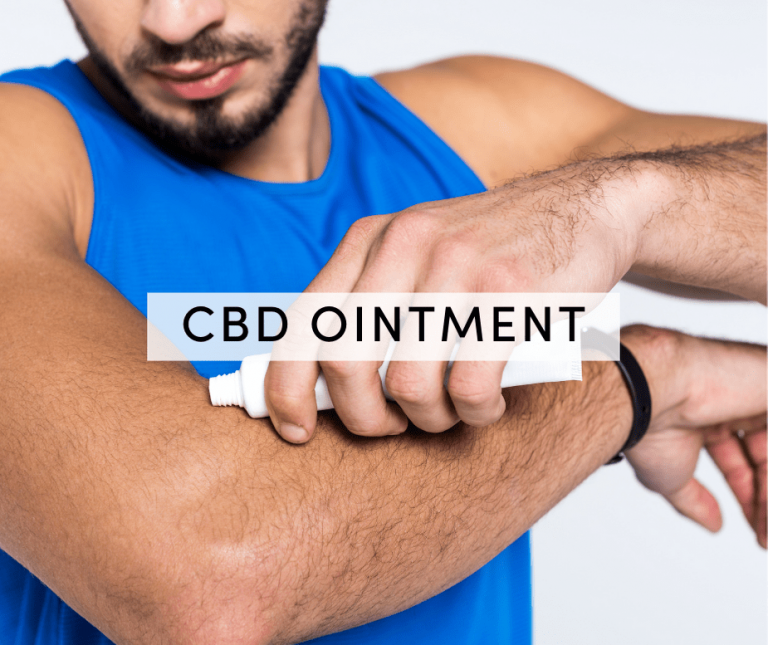 Posted on February 26th, 2021
If you're suffering from sore muscles, arthritis, joint pain, nerve pain, inflammation, or other conditions that leave you aching, you may benefit from CBD ointment and creams. There is early scientific evidence that CBD gels, ointments, and creams may relieve your pain conditions. 
There are many advantages to using gels, ointments, or creams over another method of CBD products. It can be difficult at best to decide which gels, ointments, or creams are best for your needs. Let's examine some of these questions and products and explore their different uses. 
How Does CBD Ointment Work? 
CBD binds with the body's natural cannabinoids and enhances the body's ability to fight pain, inflammation, and other conditions. Unlike the ingestible kinds, CBD ointments direct the potential benefits directly into the area where the pain is. Since they can be applied directly to the area that is in pain or has inflammation, relief can be found much more quickly. Additionally, you can use them more frequently than other forms of CBD, so that may be the ideal solution for a myriad of painful conditions. Cannabinoid receptors in the skin are responsible for CBD ointment's potential effectiveness. 
Studies show there is evidence that topical (transdermal) CBD can in fact relieve pain. This 2020 study found that a significant number of subjects experienced less pain after using CBD ointment. The patients reported reductions in severity and frequency of pain from their neuropathy. This 2019 study found similar results after studying subjects who suffered from facial pain like TMJ.
Other forms of CBD will take longer to begin taking effect. Edible forms of CBD must first go through the digestive system and be absorbed into the body before they will begin to take effect. This may take as long as 2 hours or more for the body to begin feeling better. 
Tinctures and CBD Oil are placed underneath the tongue and will also take a bit longer to begin to take effect as they must first enter the bloodstream before they begin to relieve pain. Depending on the size of a person this can take a while especially for muscle pain or inflammation.
CBD Ointment, Cream, or Gel?
There are several differences between creams, gels, and ointments. Each product works in a similar fashion, however, the skin absorbs each product differently. Depending on what your type of pain is, and your preferred product, you'll want to select the right CBD product for your needs. 
Gels are a water-based product. The water base helps to deliver extra hydration to skin that is dry. The skin will rapidly absorb the gel and look fresh and moisturized without having too much shine to it. These are good for quick absorption of CBD.
Creams are used more for topical medications and typically will have equal ratios of oil and water. They are a lighter texture and the skin will rapidly absorb them. Creams are also ideal for rashes, skin issues, and other skin conditions. 
Ointments are more oily. They are frequently used for medicinal purposes. Ointments typically contain a high concentration of oil and often feel greasy for a period of time after application. They will take longer to be absorbed and thus the CBD ointment will take longer to be absorbed into the skin than that of a cream or gel. However, this may prolong the amount of time that CBD is steadily delivered to the painful area. 
Strengths of Ointments, Creams, and Gels
Gels will deliver more hydration to dry skin. The skin will absorb the water and retain it for a longer period of time. If your skin is dehydrated or fatigued, the gel will help to restore a more natural balance. Gels help to firm up your skin and improve the skin tone. 
Gels are easily absorbed by the skin and will help to rehydrate dry skin quickly and efficiently. They can plump up dry skin areas and deliver medications and moisture directly to the area where it needs to be directed. Gels can also be cooling to skin that is hot to the touch. 
Creams are also great at moisturizing and work well for someone with oily skin. Since creams have a low concentration of oil they will help to relieve dry skin without leaving the skin feeling greasy. Creams are also well-tolerated and work well for those who struggle with skin irritations. Creams are ideal for most people who have sensitive skin. 
If there is an oozing form of eczema or other broken skin condition it's important to avoid applying to the broken skin as this may aggravate the condition.  
Ointments tend to be greasier and thus, are used for dryer skin conditions like psoriasis and many forms of eczema. For these serious sorts of skin conditions, CBD ointment is likely the best choice. Ointments do contain more oil and if the skin is prone to breakouts or clogged pores it may not be the ideal choice for such conditions. They are a thicker substance and will remain on the surface of the skin for a longer period of time. Ointments are great to hydrate the skin and work well for scaly skin conditions. 
Why Use Topical CBD?
The main advantage of using a CBD ointment or cream is that you can direct the medication to the exact location where you're hurting. If your back muscles are sore, you can have someone apply a CBD ointment to the exact location that is bothering you. 
Ankles, knees, hands, wrists, and elbows may also feel improved if you simply apply it directly to the area that is in pain. There's no need to wait for some CBD edibles to work their way through the digestive system before they take effect. 
Treating inflammation is an advantage of topical CBD because of the focused application. This makes them great for treating injuries, sprains, and other discomforts that can happen suddenly.
Furthermore, CBD ointment doesn't actually enter the bloodstream. Many prefer this method over other methods of use for this reason. Another advantage is that you can apply the products as frequently as you want. You won't have to wait hours for the product to begin to take effect nor will you have to wait for several hours before you can reapply the product to the sore areas. 
Which Product is Best For Me? 
Determining which CBD ointment is best for your needs is as easy as preference and comfort. If you have any specific skin issues, you'll want to choose the product that is best for your specific needs. A lot of people prefer to purchase a small size of each product to determine which they prefer. Different products will also have other ingredients in them so you'll want to read labels and know what those ingredients are before you buy. Keep allergies in mind when reading labels.
Additionally, you'll want to decide if you're seeking a cooling sensation, a warming sensation, or something in between. Products come in different forms that will warm or cool the area where you apply them. Sometimes it's nice to have a cooling or heating sensation on a sore muscle or sprain. 
Most topicals come in a concentration of 3 to 8 mg per suggested application amount of the product. It's wise for a person to start with the lowest possible dose and see how that works before working up to higher dosages. 
Choosing an appropriate container may also affect your decision. Maybe you want a solid metal pump bottle that you can use quickly and easily on your desk. Or maybe a discreet salve jar to keep in your pocket or purse is a better fit for your day to day life.
Storing CBD Ointment
You should store CBD gels, creams, and ointments according to the directions on the packaging. In most cases, store the product at room temperature just as with other lotions, creams, gels, and ointments. Keep in mind that they shouldn't be stored in an area that is too warm or too cold. 
Storing them in a hot vehicle or other location that may become too hot may cause them to liquify and separate the oils from the product. This may make it difficult to use the product as users will have to remix and cool the product back down. Depending on the other ingredients of the product, the product may not be usable after liquefying. 
Using CBD ointment is easy and comes with very little risk. Many find that it delivers plenty of pain relief or inflammation relief directly to the area where it's most needed. This can help to reduce the other medications you use to ease pain and inflammation in the body.