CBD distillate vs CBD Isolate: Which Is Better?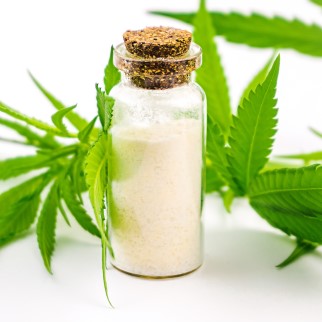 Posted on May 12th, 2022
Cannabidiol, or CBD, is a compound found in the cannabis plant that is becoming increasingly popular for its medicinal benefits. People say it helps with everything from pain to anxiety and insomnia. In fact, many people view it as an alternative health supplement.
CBD isolate and CBD distillate are two of the most popular forms of concentrated CBD. They're also the most expensive, but worth it if you want to make your own edibles or topicals.
In this article, we'll explain what each of these products is, how they work, and what kinds of cannabinoids are in them. We'll also compare the pros and cons of CBD distillate vs CBD isolate so you can decide which one might be right for you.
What Is CBD Isolate?
CBD isolate is simply a concentrated form of cannabidiol (CBD) extracted from the hemp plant. It contains high levels of pure cannabidiol in its crystalline state, which means it does not contain any terpenes or other cannabinoids found naturally in hemp. As a result, the product may help with pain, anxiety, and other conditions without causing any psychoactive effects. (That means without getting you high!) This makes it an ideal choice if you want to avoid feeling "stoned" while still benefiting from the therapeutic effects of cannabinoids.
Isolates are usually sold as oils or powders. Sometimes, they're included in capsules or topicals. You can consume this on its own or mixed with food or drinks like hot chocolate, milk tea, coffee and more. The most common type of CBD isolate is crystalline powder because it dissolves easily into liquids and has no taste, making it ideal if you don't like the taste of smoke, which can also cause respiratory problems.
What Is CBD Distillate?
CBD distillate is another type of cannabidiol derived from hemp or marijuana. Unlike CBD isolate, this product undergoes an additional distillation process in order to remove any non-cannabidiol compounds like chlorophyll and terpenes. This creates a clear oil with a viscosity similar to honey in both texture and color.
AA distillate is more refined than CBD oil, but not as refined as CBD isolate. The result is a highly refined product that contains little to no THC and has a high concentration of CBD. Plus, the distillation process removes solvents used in processing. With this level of purity comes an increased bioavailability in comparison to other forms of CBD, which means it's easier for your body to absorb the cannabidiol in this form than others.
CBD distillate vs CBD isolate: The Pros and Cons
CBD Isolate and CBD Distillate are two of the most popular and effective cannabinoids in the world. People use them for a variety of reasons, from helping to treat anxiety to relieving pain and inflammation.
Pros/Cons of CBD Isolate:
• It's pure CBD, so there are no other cannabinoids or terpenes mixed in with it. This makes it easy to consume as there are no unusual odors.
• Isolates are easy to dose, since you can measure out exactly how much you need based on your symptoms. It's much harder to tell exactly how much CBD you're getting when using other forms of CBD.
• CBD isolate is more versatile than full spectrum CBD products, which are only effective when ingested or inhaled. You can add it to various oils, beverages, sublingual tablets, and even foods.
• This product is legal in all 50 states, unlike full spectrum CBD products, which are only legal in some states.
• It doesn't taste bad, which makes it easier to take if you don't like the flavor of oil or tinctures.
• Labs can easily analyze this product, making quality control straightforward. This is important since the market is flooded with cheap CBD products of unknown origins
Cons:
• It's more expensive than CBD oil or other products that include other cannabinoids and terpenes.
• Studies demonstrate that taking one isolated compound limits its effectiveness. . For CBD, taking an isolate means you won't benefit from the "entourage effect".
• Obtaining 99% pure CBD requires complex processing. That includes adding and removing different solvents. While the end product is pure CBD, it's highly processed.
Pros of CBD Distillate:
• It contains almost no THC (less than 0.3%), so it won't get you high like marijuana. This makes it ideal for those who want benefits without any psychoactive effects from THC itself.
• Distillates have a very low viscosity level compared to other cannabis products. That's because CO2 extraction methods distill them while removing impurities but retaining beneficial compounds. (In high concentrations, no less!)
• Consistency. Because it's so pure, manufacturers can create a standardized product. This is good for consumers who want consistency. And it also makes it easier to dose accurately, which is especially important for those using CBD for therapeutic reasons.
• You can use this product in many different ways, including vaping, sublingual absorption, edibles, topicals, etc. This makes it far more convenient.
• Purity. The distillation process removes all non-cannabinoid compounds and resins from the product, leaving behind only pure CBD and terpenes. This means that you don't have to worry about getting any unwanted chemicals or residue in your oil.
• Potency. Because high-quality CBD extracts pass through solventless extraction processes that involve no heat or light exposure, they retain all of their medicinal compounds intact—which means more potency per dose!
Cons of CBD Distillate:
• Producing CBD distillate requires expensive lab equipment. And that means the end product is more expensive, too.
• The CBD distillation process degrades certain component qualities. Some manufacturers add terpenes to compensate. But such additions might not deliver the same effects as those from naturally occurring compounds.
• Not all distillates available are created equal. Some are made from plants that are low on CBD and high in THC. And that could cause psychoactive effects. Make sure you know your distillate ingredients before deciding whether to invest!
CBD distillate vs CBD Isolate: What Should I Go For?
If you're wondering what to choose between CBD distillate vs CBD isolate, the right answer depends on your personal preferences and needs. Most people go for distillates because they believe it has stronger effects and can generate the entourage effect. If you want a product with minimal THC, a CBD isolate may be more preferred. Just do your research and try out different products to find out which works well for your needs.