What's the Best CBD Candy?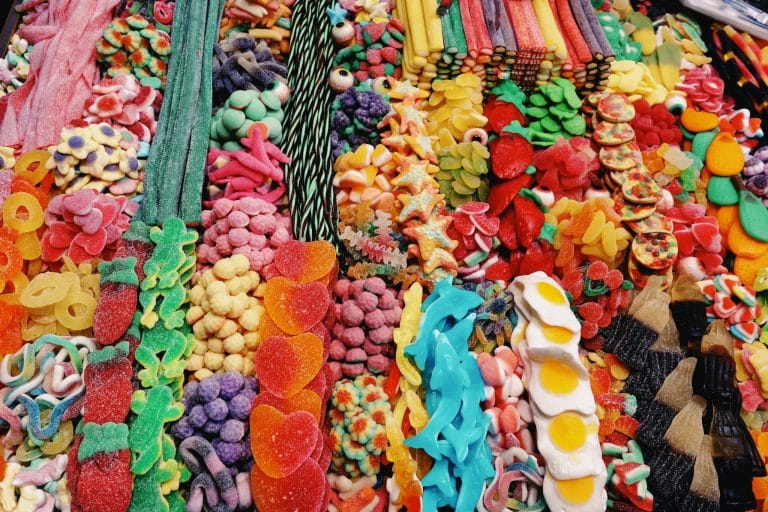 Posted on October 19th, 2021
CBD candy is just a sweet treat that's made with cannabidiol. The candy is produced to look similar to regular candy, but is typically only available to adults. The candy is eaten, which is why many people refer to CBD candies as edibles.
People from all walks of life take candies made with CBD. This includes those with certain medical conditions, as well as those who like CBD but don't want to use it in the traditional ways. If that sounds like you, read on to learn more about the different types of CBD candies, their effects, ingredients and the benefits they may offer.
Types Of CBD Candy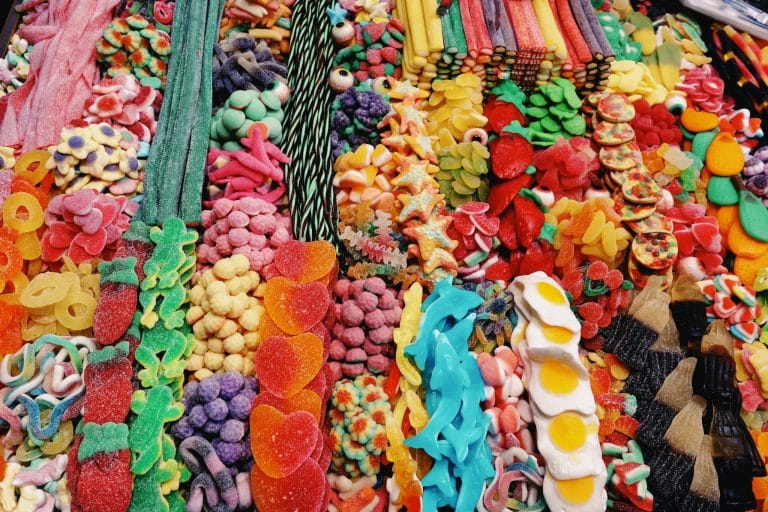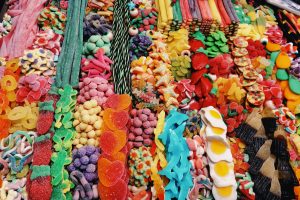 There are many different types of CBD candies. But one of the most popular is CBD gummies. These are exactly what they sound like, gummies that have been infused with CBD. You pop them in your mouth and chew them until you can swallow.
Another type of popular candy is CBD mints, which have a minty taste to them. You typically suck on the candy until it completely dissolves in your mouth or until you can chew and swallow. Other types of CBD candies include treats that resemble cough drops, butterscotch candies and chocolates, to name a few.
Ingredients
Not all CBD candies contain the same ingredients. Some containing sugars, syrups and similar ingredients to regular candies. Others are sugar-free, but may contain a flavoring agent to lend the treat a particular taste. There are also candies that are made with vegetarian and/or vegan-friendly ingredients. The ingredients vary from one product to the next.
Benefits Of CBD Candies
Candies that contain CBD offer many of the benefits of other CBD products. The key potential benefits include:
1. Pain Relief
Lots of people use CBD to reduce their pain. In fact, CBD is linked to many pain-reducing effects. If you have chronic pain, minor pain or you experience pain periodically, then using CBD candies might be beneficial.
What types of pain could the candies address? They may target headaches, muscle aches or general pain. Best of all, CBD candies get into your system via your saliva and digestion. In turn, you could feel quick pain relief benefits.
2. Anti-inflammatory
CBD contains anti-inflammatory properties. Inflammation is one of the leading causes of various conditions, and it may aggravate symptoms associated with a number of conditions. By taking CBD products such as candies, you could reduce inflammation. Your condition may improve as a result.
Acne, psoriasis, dermatitis and eczema are a handful of skin conditions that affect the quality of your life. By keeping inflammation at bay, those conditions' symptoms may lessen. If you want to improve your skin conditions and symptoms, such as itchiness, redness and flakiness, then CBD candies may help. As time goes on, your skin may feel and look better and healthier.
3. Anxiety
There are several studies that suggest CBD has positive effects on those with anxiety. This includes generalized anxiety, social anxiety disorder and OCD, to name a few. If you suffer with anxiety and you find it difficult to go out to do everyday tasks or to go to work, then CBD may help you.
Anxiety can cause a host of symptoms. This includes panic attacks, excessive sweating and feeling nervous to name a few. Some symptoms can be mild, while others can be severe. CBD candies could help you get anxiety under control.
4. Promote Sleep And Rest
Lots of people don't get enough sleep or don't get quality sleep. CBD candy can make you feel relaxed, calm and more at ease. Taking a few candies may promote sleep and rest. Here's a tip: take the recommended dosage amount of candies a few hours before you want to sleep because when the time comes to to go bed, you should find it easier to sleep and stay asleep.
5. Seizures
People who have epilepsy often experience seizures. Some will experience many seizures, often several per day, while others will only experience them from time to time. Seizures can affect the quality of your life, and even with medications, you may still suffer.
Taking CBD candies may help you get your seizures under control or reduce the frequency you have them. Some people take CBD with their prescribed medication. If you have epilepsy and you want to try CBD, then speak with your doctor.
6. Brain Health
Another benefit of CBD candies is that they may play a role in supporting cognitive function and overall brain health. CBD is thought to contain properties that protect the brain. However, we need more studies on CBD's potential effects on the brain to make conclusive statements.
Other CBD Candy Benefits
Other benefits include being easy to take. Not only that, but candies do not get you high, as long as they don't contain THC. CBD does not cause users to feel high because they are non-psychotropic. Furthermore, candies are easy on both your lungs and throat.
Another benefit is CBD is often used to treat cancer-related symptoms such as vomiting and nausea. Bear in mind you would probably need to take something else with your CBD candy if you wanted to use CBD for certain symptoms. Also, CBD is used for side effects associated with cancer treatments.
Let's not forget to mention candies come in various forms. You can easily find candies that contain CBD, but they'll taste great. If you have a sweet tooth and you want to enjoy a nice taking snack that offers a number of benefits, then CBD candies may be a good option.
Do you want to reap the above potential benefits? If so, then consider ordering CBD candies. Just make sure you follow the instructions on the packaging of whatever candies you decide to buy.
Tips When Taking CBD Candy
First, don't overeat any CBD candies you buy. CBD is safe to use, but you still don't want to overdo it. Just because CBD candies taste sweet and similar to regular candies doesn't mean you can eat a whole package of them.
Secondly, don't think all CBD candies are created equal because they're not. Some candies contain other ingredients besides CBD, and sometimes candies contain CBD as a secondary ingredient and not the active. Choose candies that have cannabidiol as the active ingredient.
Thirdly, research other ingredients that are in the CBD candy you're thinking of using. Ideally you want candy that only contains CBD, but if there are other ingredients you're not familiar with, then look them up to learn more about them. Some candies contain CBD and certain vitamins, but some products have high amounts of sugars and/or low quality ingredients.
Finally, candies that contain cannabidiol should be tested for effectiveness. You don't want to use CBD candies just for the sake of using them or just because they taste good. Most people use CBD with a specific purpose in mind, and if you choose a product that hasn't been tested for quality, then you'll miss out on the potential benefits that CBD is known for.
Now you know more about CBD candy and the potential benefits they offer. If you're interested in using CBD candies, make sure you buy them from a reputable company that sells candies made with high quality CBD. Go ahead and take a look at the different candies out there before deciding which ones you want to try.