Athletes Using CBD Could Change the Entire Sporting Universe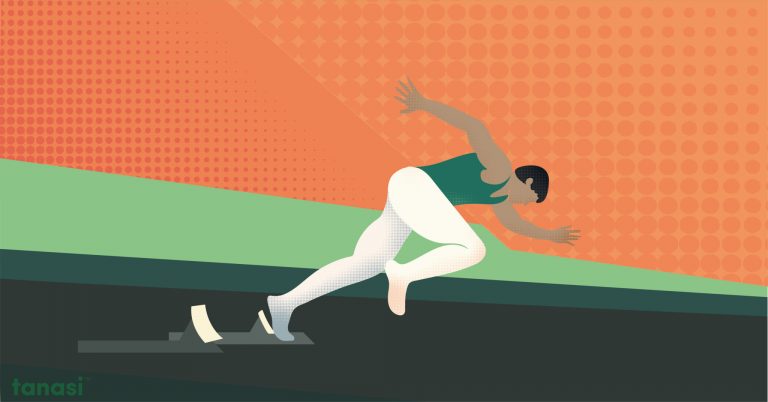 Posted on January 31st, 2020
2018 was a big year for CBD (or cannabidiol)—and for the millions in the United States who understand its benefits. Even athletes using CBD is becoming more common. Why was it such a landmark moment?
It's the year when the U.S. Farm Bill legalized the cultivation and sale of hemp and hemp-derived products, at the national level. The 2018 Farm Bill also named the Food and Drug Administration (FDA) to govern hemp-derived products. As of today (Q1 2020) the FDA has not placed regulation on the hemp extract industry, and that is frustrating for both businesses and consumers. And it's also the year when the World AntiDoping Agency removed CBD from its Prohibited List. Which opened the door for major changes in the field of professional sports. But before we explore how different athletes are embracing these changes, let's quickly review what CBD is — and isn't. 
What is Cannabidiol (CBD)?
Cannabinoids are individual molecules in Cannabis Sativa L. plants. The two types of these Cannabis Sativa L. plants are, hemp and marijuana, that are descriptors that differentiate one another based on specific cannabinoid concentrations. Hemp plants must have 0.3% or less tetrahydrocannabidiol (THC) to be considered hemp. Anything over 0.3% THC is considered marijuana. Tanasi works with hemp plants to create the amazing products available to you today. It is Cannabidiol (or CBD) that is just one cannabinoid (of at least 113 cannabinoids in the plant) that we are focused on with our Tanasi line of hemp extract products.
A Full Spectrum hemp extract contains many other cannabinoids, and terpenes that are found in the plant. There is also an isolate version of CBD which is just an isolated cannabidiol (CBD). The Tanasi products have a specific concentration of cannabidiol (CBD), and cannabidiol-acid (CBDA) in a Full Spectrum hemp extract.  Due to the processing at the point of extraction. These molecules are then further formulated to create specific levels of cannabinoids.  Which meet our specifications of our patent-pending cannabinoid formulation.
CBD Products
Many CBD providers, however, are less meticulous about their CBD products. Products in the marketplace that contain hemp extracts with CBD and their components aren't federally regulated, users can't be sure of the formulation of cannabinoids, and ingredients they are ingesting unless the products come with a laboratory test Certificate of Analysis (COA). In fact, according to testing from Ellipse Analytics, 45% of the country's top-selling CBD products contain MORE than 0.3% THC — which will definitely cause you to fail a drug test. Our understanding is even THC under the 0.3% may fail a drug test too! We do not recommend using Tanasi products if you are required to drug test for your employment, or sport guidelines.
While 0.3% is a relatively small number, it could be a major deal for athletes—if they take a CBD supplement with any amount of THC you may fail a drug test and their season—or career—could be over. And that is an outcome no professional athlete should risk. Which is why certain sports leagues have not yet allowed athletes to use CBD supplements. And the ones that have, warn users to stick with clearly labeled, properly analyzed and trusted CBD products. THC free products should also be scrutinized, as you must be absolutely certain the CBD products you choose to consume do not contain THC. 
With much caution and care, many athletes have incorporated hemp-derived CBD into their athletic careers. And, already, they are noticing game-changing effects. Therefore, we encourage everyone to do their homework before consuming or using any hemp extract products. 
Pro-Golf and U.S. Tennis Get in the CBD Swing
The Professional Golfers' Association (PGA) now allows players to supplement with CBD, and top athletes like Bubba Watson are all about that decision. As he explained to CNN "For me, it was about how I create longevity in the game of golf and spending time with my kids running around. CBD was easily a fit for me."
Pro tennis star John Isner has also jumped on the CBD bandwagon now that it's allowed by the World Tennis Association (WTA.) At 6'10, the star athlete puts his body through a lot with every single match. This is why drinking CBD-infused sports drinks has, for him, been a big deal. In a public statement, explaining his decision to endorse a CBD-infused beverage. He said: "I play a sport where taking a single point off can be the difference between winning and losing a match and [the CBD sports drink] is a product specifically intended to put me in a position to perform on every single point."
These athletes are using CBD supplements to help their careers, but players in other sports aren't yet able to do the same. That's because many pro leagues are holding back on allowing CBD use, despite its legality. 
Professional Football Explores CBD

 
There's a very long list of former NFL players in love with the effects of CBD supplements. It includes Rob Gronkowski, Tiki Barber, Blaine Bishop and Terrell Davis, to name just a few. Describing his own CBD experience to the news outlet CNBC, Pro Football Hall of Famer Terrell Davis told CNBC that he uses a hemp extract … and that the remedy could be used to help other athletes "feel normal again."
While the NFL has yet to update its CBD usage policy, a change could be on the horizon. In May of 2019, the NFL and NFL Players Association teamed up to form a medical committee. It's focus? Exploring alternative therapies to help football players manage their pain and behavioral health. And CBD is at the top of the list of options under investigation by the committee. 
Summer Olympics 2020: The Most Exciting CBD Frontier
This July, the world's top athletes will arrive in Tokyo, Japan for the first Olympic Games in which they can legally supplement CBD.  Many fan favorites are all about this change: Olympic Gold Medalist and soccer star Megan Rapinoe is an avid believer in the effects of CBD. And Olympic bobsledder and hurdler Lolo Jones is on board too, telling Yahoo News, "I have done a ton of research on this, and I have tried out different [CBD products] because I'm a 37-year-old Olympian. I need all the help I can get." 
Of course, some athletes may still fear Olympic repercussions, but certain sports are helping make the decision to supplement easier for the athletes. In fact, USA Triathlon recently became the first organization to ink a deal with a CBD company. We expect many more governing bodies to follow suit. After all, with reliable proof of ingredients, CBD supplements can help athletes feel their best. And, when they feel their best, they perform at the top of their game. Isn't that what professional sports is all about?