Need to Know Facts about CBD and Drug Tests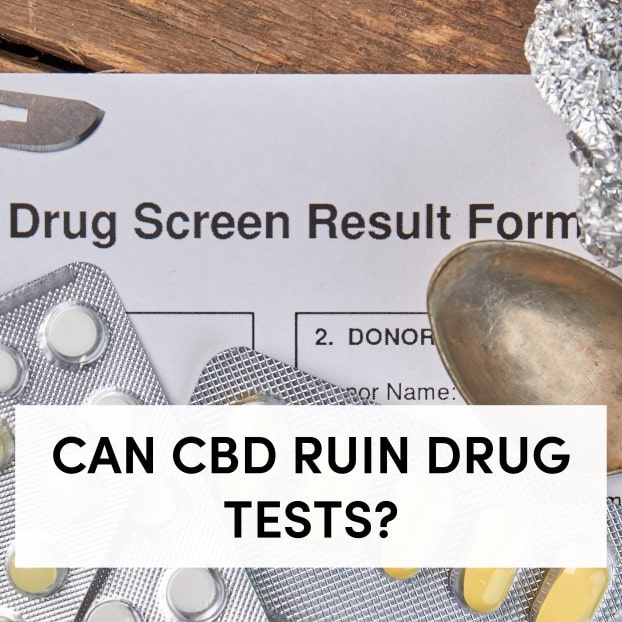 Posted on December 18th, 2021
Are you worried about CBD and drug tests? Many people use CBD or cannabidiol oil to manage pain, inflammation, anxiety, insomnia, and many other health conditions. Cut since CBD products are sourced from cannabis plants, many people worry about failing a drug test after use.
Now, that's not without reason. Because there are reports of people who've consumed CBD and gotten positive THC results. (Short for tetrahydrocannabinol, that's the cannabis compound that makes people high.) It's even happened with CBD products that are only supposed to contain trace amounts of THC. So, if you're worried about CBD and drug tests, you have come to the right place. This article will help you enjoy your hemp extracts without worrying about failed screenings.
Does CBD Contain THC?
This is an important question to answer because drug tests detect THC or tetrahydrocannabinol. Remember, this is the most prevalent chemical compound in cannabis. It contains psychoactive properties and makes people "high."
Now, drug tests don't detect pure CBD so you won't fail a screening if you take an isolate. But what many consumers don't realize is that many CBD products aren't 100% THC-free. Because a full-spectrum product will include THC. And the concentration will depend on the original plant source.
Hemp vs Marijuana and Full Spectrum vs Isolate
You can find cannabidiol in every variety of cannabis plant. The cannabis genus has two types of plants known as hemp and marijuana. And these two varieties have very different chemical compositions: marijuana plants have high THC concentrations. But hemp plants must have THC concentrations below 0.3%.
Because of this main difference hemp extracts are legally sold in the U.S. But marijuana is illegal in the United States, though it's permitted in certain states for legal and recreational use. Now, most CBD products come from industrial hemp. In fact, that's the only way they'll be legal. But if you buy a product extracted from marijuana, it may contain more than 0.3% THC and make you fail a drug test.
There are also different forms of cannabidiol. Full-spectrum CBD products or even low-quality broad spectrum or isolates may contain trace amounts of THC. And that could put you in trouble if you have to face a drug test. For that reason, you must exercise caution before purchasing hemp extracts.  Make sure you buy from a trusted source that provides third-party lab reports to confirm the concentration of chemical components. And ask a bit about their extraction methods, since they'll make a difference in your end product.
CBD Extraction Methods
The extraction method also plays an important part in THC concentrations with cannabidiol. When you choose a CBD isolate, that means manufacturers removed every cannabis compound except CBD. You'll receive a tasteless and odorless white powdery substance that contains about 99% pure cannabidiol. Using this product, you should pass a drug test without problems. Except low-quality isolates contain some THC due to extraction defects. So shop with a trusted supplier to avoid problems.
Full-spectrum CBD products contain more than CBD. Other ingredients include common cannabinoids, terpenes, flavonoids, and fatty acids. In other words, full-spectrum products contain THC and may not be best if you have to  take a drug test.
Still, you can enjoy additional cannabis compounds, without THC, if you choose a broad-spectrum extract. This contains much of hemp's cannabinoids and terpenes. But manufacturers remove all traces of THC. Again, be cautious with your broad spectrum products because some low-quality products contain trace amounts of THC. So they could cause problems on a drug test.
CBD And Drug Tests – Pure Products Won't Make You Fail A Drug Test!
People say cannabidiol eases pain, inflammation, insomnia, anxiety, and a host of other health conditions. In fact, the FDA approved a drug containing pure CBD (Epidiolex) for treating rare and severe seizures in children.
Clearly, pure CBD products sourced from industrial hemp contain well below the legal 0.3% THC concentrations. And that's why they're federally legal and allowed in almost every state. But you must note that it's difficult to determine your product's exact ingredients.
In fact, a 2017 study revealed that seven out of ten CBD products don't contain the cannabinoid concentrations indicated on their labels. Even scarier? About one in five of these products contained unreported THC. That's why it's critical to purchase products that come with third-party lab tests to confirm their contents. And the reported concentrations of those ingredients.
Reasons For Failing A Drug Test
There are several reasons you might fail a drug test. These include:
. Using CBD products with THC –
This is the most common reason for failing a CBD drug test. The individual may be using a full spectrum CBD product or low-quality CBD isolate. Even though the manufacturer may claim that their products don't contain THC, it is not always the case.
. Mislabeling of CBD products –
CBD oil extracted from hemp is supposed to contain less than 0.3% THC. Hemp-derived CBD is the only legal CBD product that could be sold in the U.S. But many unscrupulous manufacturers extract CBD from marijuana with more than 0.3% THC and label the product as THC-free hemp-extracted CBD. This is another reason for you to fail a drug test. One study confirmed that more than 70% of CBD products sold in the market are mislabeled (Ref: https://bit.ly/3oWR5lK). Such products can cause serious harm to the consumer. The reason for mislabeling CBD products is that these products are not strictly regulated by the FDA.
. CBD breaking down in the digestive tract –
There are rare cases in which CBD oil breaks down into very small amounts of THC in the digestive tract.
Avoiding A Positive Result with CBD and Drug Tests
Here are some steps to take to prevent failing a drug test if you are currently consuming CBD oil:
. Buy a quality CBD product from a trusted manufacturer
. Look for manufacturers that have been accredited by the BBB
. Ask the manufacturer question about how they extracted CBD and the possibility of cross-contamination
. Invest in a CBD isolate extracted from a viable industrial hemp supply
. Avoid secondhand exposure to THC via contacts from marijuana users before you go for the drug test
.