4 New Ways to Use CBD Crystals
Posted on July 10th, 2021
There are many ways to use CBD crystals that anyone can try, because they have no THC. And that's not true of other CBD products. Now, many people think that all CBD is THC-free. But there are still trace THC amounts in any CBD oil we extract from the hemp plant.
That's why you may here some hemp extract called full-spectrum CBD. It means they contain all the hemp cannabinoids. But if you're worried about the law, don't be: CBD oil is federally legal in the U.S. as long as it contains less than 0.3% THC.
Now, while this tiny amount isn't enough to trigger any psychoactive effects, it may still appear in your system. And, if you have to take a drug test, there's a chance you'll have problems. So, are you looking for CBD without a trace of THC? Well, CBD crystals could be your solution! This isolated form of CBD is an ideal option for people who are sensitive to THC or have to take drug tests.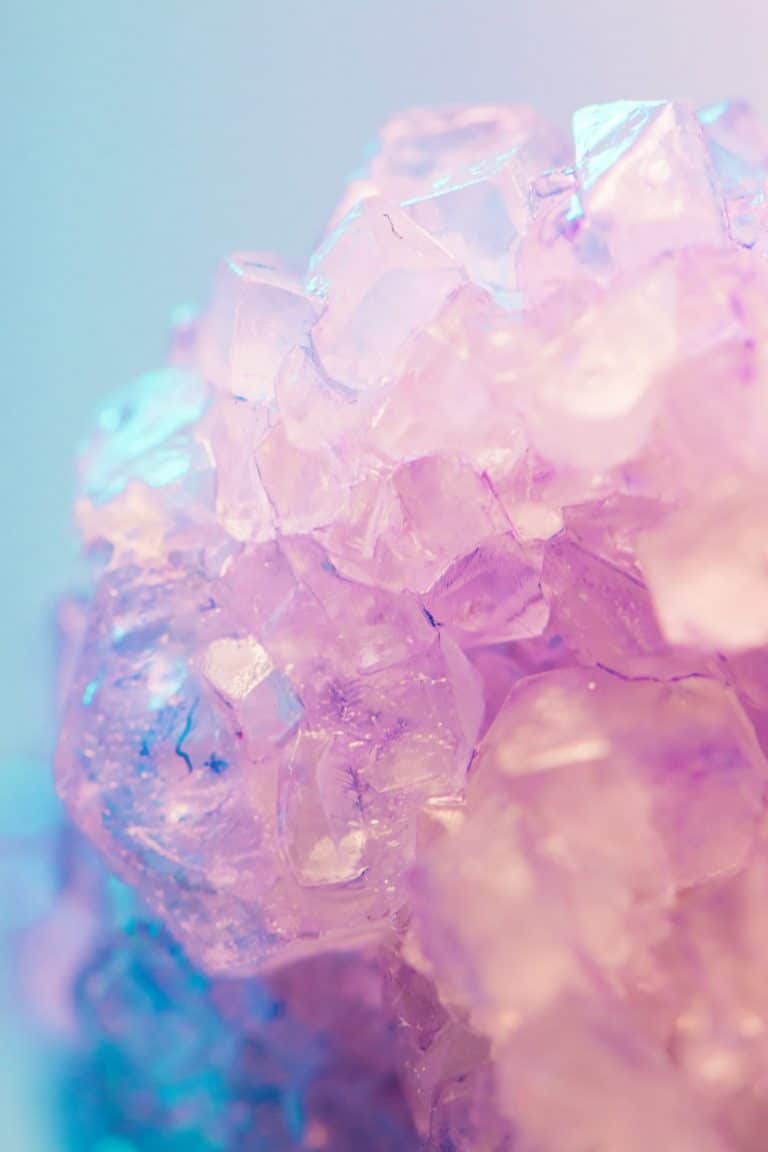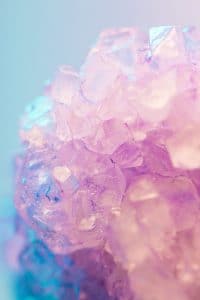 But what is a CBD crystal, anyway? You might think of a beautiful stone to put on your necklace, like what's pictured at right. But, in reality, CBD crystals are a form of pure CBD. And if you're still confused? Just keep reading. This article will give you a better understanding of ways to use CBD crystals.
What are CBD Crystals?
They're a very pure and concentrated form of CBD. Remember, CBD (Cannabidiol) is one of the most prominent hemp cannabinoids. But, as we mentioned, CBD oil from hemp still contains other cannabinoids. So, to remove them, we refine the oil until we get a 99% pure CBD crystalline powder.
How can you turn an oil into a powder? Well to form these crystals, we have to remove all the hemp plant matter, including terpenes, waxes, and oils. Once that's done, you'll have this fine, white powder isolate. But the middle steps are a bit complicated, so let's get down to more details.
How Can you Make CBD Crystals?
Producing CBD crystals involves a detailed extraction process. First up? Extracting CBD from hemp. Whatever product you're making, this part usually looks the same: your manufacturer will choose its preferred extraction method.
CBD isolate extraction begins much like other extraction procedures. But after the initial extraction, the concentrated CBD still contains other plant material. So, to get this pure form of isolated CBD crystals, you need an additional purifying procedure to filter other plant material from the CBD extract. After the filtering comes "winterization," a procedure that removes any remaining plant materials or waxes, even in trace amounts. Once complete, you're left with a fine white powder that's 99% pure CBD. So emergency first responders, police officers, or any one  who can't fail a drug test but is still interested in taking CBD can use crystals daily without fear of THC.
How to Use CBD Crystals
Now that you know what CBD is, and how it's made, let's get to the serious part. How can you use CBD crystals? And what are these new ways to try it?
CBD crystals are decarboxylated through the manufacturing process. That means that they don't require heat to become activated. In other words, there are many ways you could try them outside of a dab rig!
Regardless of the way, an accurate set of scales is necessary. Considering an average dose comes in the low milligram range, it can be rather challenging to eyeball. So, scales will make things much easier. Worst case scenario, you'll take more than you require and end up feeling more effects than you expected.
Let's look into these 4 new ways of using CBD crystals.
1. Add CBD Crystals to Your Cooking
As previously stated, CBD crystals are the purest CBD form currently available. That means that they consist of nothing else apart from CBD. This makes it safe to say that CBD is perfect for cooking since it may be used much like any natural dietary supplement additive like a protein powder, an essential oil, or mix.
Since this is a very pure substance, it would be best to maintain the modest to moderate dosages first. It will help you to learn how your body responds to it – of course, this is if you haven't used CBD before in this form. However, you shouldn't let this discourage you. Try incorporating CBD crystals into your meals and find out how much you like them!
2. Create Your CBD E-Liquid
Even though you can actually purchase a CBD E-liquid from a local CBD store, if you already possess some e-liquid which you love, but you wish it contained CBD in it, you can actually make yours!
All you'll need to do is to purchase high-quality CBD crystals, as well as your non-CBD e-liquid. The next thing is that you will need to measure out the CBD amount you will require to put in (don't forget your most appropriate dosage) and then mix the CBD crystals into your specific e-liquid and ensure that all the CBD gets melted and added to your e-liquid. You must ensure that you don't use an e-liquid containing nicotine! There is simply not enough research when it comes to the interaction between pure CBD and very pure nicotine.
3. Make Your CBD Lotions and Creams
That's right! You can easily incorporate CBD crystals into lotions, balms, and creams since they melt much easily into any substance. In general, most people prefer taking pure crystals to create their custom CBD lotions and creams since they can decide how much CBD they can actually put in. Nevertheless, the prudent thing is to start with smaller amounts.
Many people are either allergic to certain popular ingredients present in lotions and creams, would prefer to apply a particular type of lotion or cream, or simply love creating their own products. Fortunately, that all becomes extremely easy and simple with CBD crystals.
Apart from simply infusing CBD crystals into your ideal cream, one of the best ways of creating your CBD cream is by combining a base of your preference (for instance, cocoa butter, coconut oil, soy wax, shea butter, and much more), incorporating the CBD crystals to the mix and lastly incorporating your favorite fragrances or essential oils to it!
4. Infuse CBD Crystals Into Your Preferred Oil
Generally speaking, CBD-infused oils are a commonly used method of adding CBD (and CBD crystals) to your life. There are numerous people out there who, for instance, prefer using argan oil for their skin because of that healthy glow, or people who simply prefer cooking with olive oil. There are a few ways you could infuse your oils with CBD crystals. These include:
 CBD Infused Essential Oil Blends
Quite frankly, we all have our favorite essential oils. So, why wouldn't you try mixing a little CBD into your preferred essential oil blends, and have an extra benefit?
As aforementioned, it's pretty easy to blend CBD with oil, and there's no difference when it's an essential oil. You can infuse CBD into one essential oil, e.g., into the lavender oil that you take when you cannot sleep to allow a more relaxing blend. Additionally, you can incorporate it into your preferred beauty routine by combining it with Rosehip or Argan Oil.
– Making a CBD Cooking Oil
Yes, you have already come across how you could incorporate CBD crystals into your food. However, this method is sometimes preferred by people who simply like cooking with oil, or those who want a CBD oil that they can cook with but doesn't contain a strong plant matter flavor.
You see, you could infuse these CBD crystals in large or small doses into your preferred cooking oil. This will allow you to use it in many ways while in the kitchen and you'll always be able to access easily it when you want that extra boost!
All you'll need to do is take warm or room temperature oil, and measure out your CBD crystals, then mix them until they're well melted together such that you can't see any separation. Since CBD is basically an oil itself, it would be much simple to infuse it into your favorite cooking oil. You will not even need to think twice about using your CBD because you will already have done so!
Conclusion
You must have learned that although CBD crystals aren't the most spoken or popular CBD forms, they're versatile and the purest CBD forms available. And now that you know how to use it, you should consider incorporating CBD crystals into your usual routine and start reaping the benefits!