Things To Know When Flying With CBD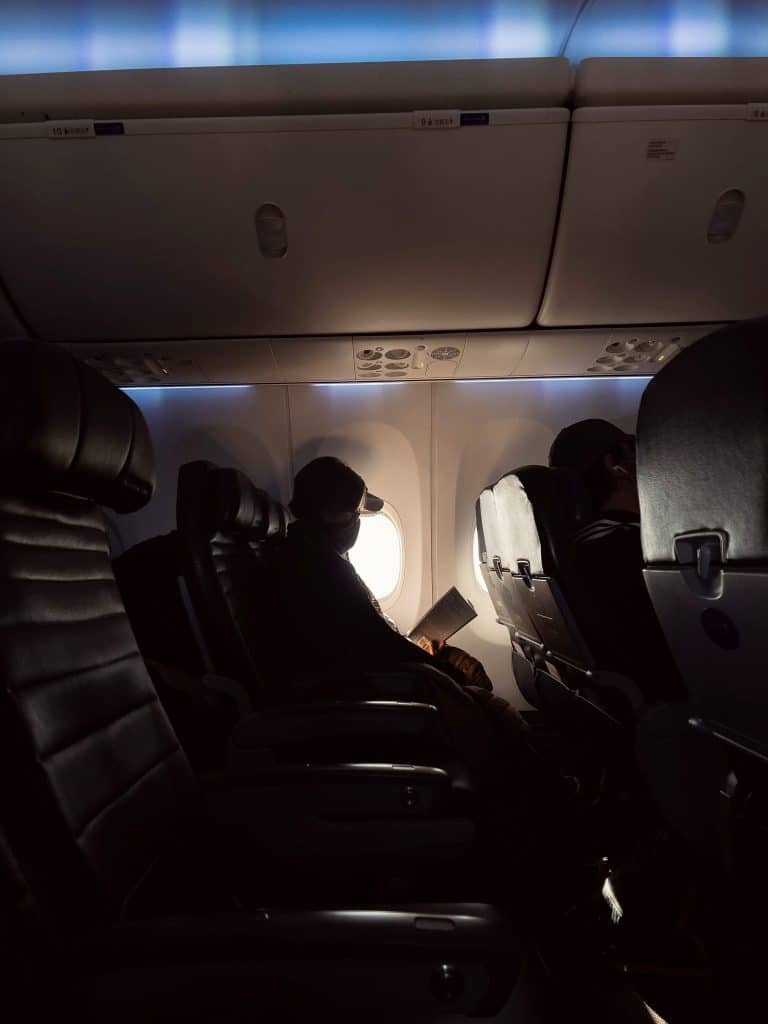 Posted on March 11th, 2022
Safe travel by plane involves observing the rules and regulations concerning the content of your luggage. There are items you are allowed to take in your checked bag and items you should put in your carry-on. These rules depend from one country to another and from one airline to another. This is why you need to do your homework before the trip, in order to know what to bring with you and how to pack everything to pass the TSA check without problems.
There are many things you need to know when flying with CBD. This article aims to shed some light on this matter, in order for you to know how to safely pack your CBD products and what documents to bring when traveling with CBD. You'll also learn how to choose the best CBD products for traveling and how to ensure you always have them handy at all times.
Why Would You Want To Fly With CBD?
One of the reasons why CBD has become so popular among travelers is that it effectively alleviates flight anxiety. Sometimes, a delicious CBD gummy can be everything you need to relax during a problematic flight. Even though turbulence isn't necessarily dangerous, most of us get scared and start to feel anxious. This is our human nature, after all, and everything we can do is to learn how to cope with it. Of course, one of the most effective coping methods is to take some drugs or some other sort of product that can help your brain fight stress and anxiety.
Another good reason to take CBD on longer flights is that it can help easing your body tensions and aches. Last but not least, CBD can help long-distance travelers to counteract the nasty jet lag symptoms that prevent them from feeling at ease at their destination. Whatever your reasons, you should know that you can travel with your CBD without worrying that you're going to have it confiscated at the airport. The only thing you need to do is to inform yourself from reliable sources and to proceed accordingly.
Nevertheless, you should be aware of the fact that not all airlines allow passengers to bring such items on board. This is why you should do your research before boarding on a place with CBD products in your carry-on.
When Can You Take CBD On A Domestic Flight?
Before everything else, you should know that CBD is legal across the U.S. Hemp-based CBD is legal in most states, as long as its THC content is lower than 0.3 percent. When boarding on an interstate flight, you should check the laws of your destination state regarding the possession of CBD products. As laws change quite frequently, you shouldn't trust older information, as it may be outdated. Also, it's best to trust only official sources of information rather than blogs and articles on websites you don't know much about.
Also, you should abide by the TSA rules that allow liquids on-board in volumes smaller than 3 ounces. Should you travel with a CBD vape pen, keep in mind that you'll need to store it in your carry-on, and not in your checked luggage. This also includes atomizers and batteries. Such items are considered potential fire hazards, and therefore they are forbidden from the cargo hold.
In terms of packing, follow the normal TSA 3-1-1 rules for your gels, oils, and other CBD topicals. There's no need to pack them separately from your other liquids or to declare them. Nevertheless, you shouldn't try to hide them, either. Also, remember that the TSA considers creams, gels and ointments as liquids.
Documents To Bring When Flying With CBD
In order to prove that your CBD product contains less than 0.3 percent THC, you should print out your product's lab report to show it to the airport security, if needed. Most reputable manufacturers have their products tested by independent, third-party labs. They make the results of such tests publicly available, so you should be able to find them and print a copy to take it with you. If you can't find the lab report, you may want to ask the manufacturer to supply you with this document. This is the best way to prevent your CBD creams, oils, gels, or gummies from being confiscated by the authorities.
If you travel with CBD as medication, bring over the prescription from your doctor to prove that you need that product for medical reasons. At the same time, you should also bring the official list of ingredients and the lab test results from the manufacturer to prove that the product is in line with the TSA requirements in regard to the THC content. It's always better to be safe than sorry, so take time to print out everything that could help you travel safely with CBD edibles and topicals.
What About International Flights?
Flying with CBD outside the U.S. requires careful research regarding the laws in your destination country. If your flight includes a transit stop, you'll also want to check whether traveling with CBD is allowed for transit passengers.
Remember, some countries have extremely strict drug laws. They could take away your products or even your freedom. If you can't find clear information on allowances for CBD capsules at your destination, you're better off leaving them at home.
Tips For Safely Packing CBD
One of the best things you can do when flying with CBD is to buy special travel packs. There are companies that sell such products to cater to people who are always on the go and need their daily CBD fix.
If you travel with CBD oil, make sure the bottle complies with the TSA rules regarding liquids. Also, store the bottle in a padded pouch or pocket where it can't accidentally break.
Choosing The Most Convenient CBD Products To Travel With
There's such a wide range of CBD products that you should consider spending some time to choose the best types of products to travel with. There's such a wealth of choices, that you should consider spending time to compare all available options in order to make the best decision.
Flying with CBD gummies is probably the most convenient option. And that's because the TSA allows them in both carry-on and checked luggage. You'd be able to pack as many gummies as you need for the duration of your trip. At the same time, you can keep one bottle handy during the flight, so that you can access it when needed. If you know you're prone to flight anxiety, those gummies may help you relax and even get a nap during your flight.
Conclusions
Luckily, CBD is now legal across the U.S. So you can legally travel with it. However, you should always check federal and state laws, to prevent problems at your destination. Also, make sure you pack your liquids the right way. When traveling to another country, check their laws surrounding CBD possession. And check what kind of documents are required.
Last but not least, consider shipping your favorite CBD products at your destination, in order to avoid flying with them. You won't be able to use them during your flight, but this is one of the ways to avoid problems.