Is Legal CBD In North Dakota? Are There Any Laws Governing It?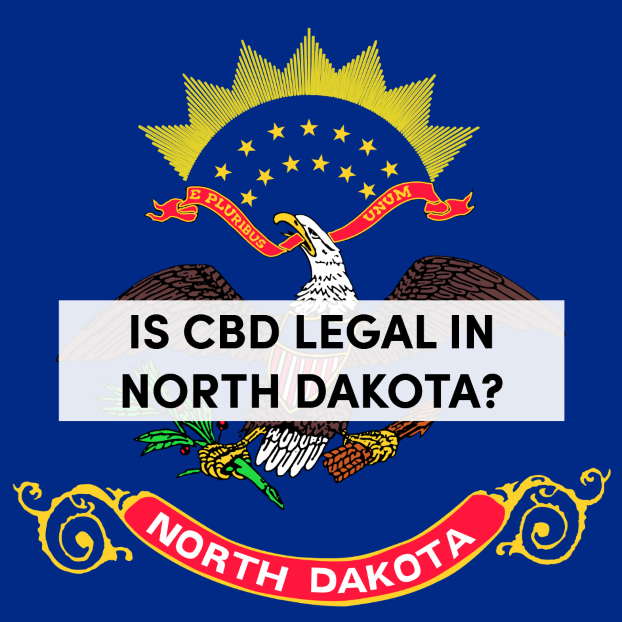 Posted on December 30th, 2020
The introduction of CBD into the American economy has gone from just being around to being everywhere. Word is spreading like wildfire. Advertisements, word of mouth, and many products are driving growth. Currently, you can find CBD products available all around, both online and in real life. Places like spas, pharmacies, grocery stores, and beauty shops are going all-in into the frenzy as well.
Also, it is available in different presentations, thus, able to fit most tastes. Someone dealing with anxiety or dealing with the unpleasant effects of chemotherapy might find relief with CBD. Well, there's just one hiccup when it comes to this product. You have to make sure it is actually legal in your state! It might be, it might be not, or it might be and also come attached with a string of regulations you better follow to the letter lest you risk trouble with the law. If you are a resident or just passing by North Dakota and wish to score some CBD, ask yourself – 'Is Legal CBD In North Dakota?'. Knowing the answer before attempting to purchase might make quite the difference in the experience. Read on to find out more.
So, Is Legal CBD In North Dakota Today?

When it comes to cannabis, North Dakota has not been that friendly to it. The state definitively showed time and again patterns of resistance to its legalization. Its laws regarding the plant haven't been progressive than other states.  But there's definitively been some response. In November 2016, the state laws regarding cannabis gave its citizens a pass to use the product. However, they came with some limitations.
The only CBD supplements allowed in this part of America are those with 0.3% THC levels. If it has any more, then it's illegal. If found using or selling to the public, you risk landing on the wrong side of the law. Nevertheless, all the CBD products allowed in the region should have the certification of the FDA. Regulations seem quite simple. But how do you ascertain the product you want to buy complies with them? The only way is to verify it through third-party tests.
Otherwise, they will treat it the same as if you are using recreational marijuana, which is illegal and punishable by law. If the authorities find you with a product comprising more than 1-ounce, it would cost you a $1500 fine and an additional 30 days in jail. Anything up to 500 grams attracts an even more significant penalty. You will have to part with $10,000 as a fine and spend five years in jail. As seen above, the answer to Is CBD legal in North Dakota is a 'Yes,' but you have to abide by the rules.
North Dakota Laws on Cannabis.
The cannabis plant has over 100 cannabinoids, with the two commonly known, including THC and CBD. The former compound is what gives the plant its signatures intoxicating effects. Due to such influences, North Dakota is stringent with people wanting to cultivate and sell cannabis. The state's marijuana laws apply to strains of cannabis with a THC level higher than 0.3%. Luckily, hemp, a variety of cannabis different from marijuana, has very low THC. Thus, the growth and use of it falls under the state's agricultural laws.
It is vital to understand the difference between marijuana and hemp in this part of the country. Although hemp seems safe, you better not use it casually here. If you are an investor who wants to venture into the CBD business, you need certification beforehand. Otherwise, there are two other approaches. The first way is getting a doctor's recommendation to partake in the medical marijuana program. The other way is getting the product illegally.
You can get the items over the counter in shops that are most prevalent in areas like Bismarck, Grand Forks, and Fargo. Continuous research proves that the proper use of cannabis does more good than harm. In April 2019, the state of North Dakota showed some positive change on the plant. As of August of the same year, marijuana possession became a Class B misdemeanor. The charges on possession of half an ounce of marijuana now attract punishments of a $1000 fine at most. Good, right? There is still hope that things can get even better later on.
Medical Marijuana In North Dakota
Did you know that you can use cannabis for medical purposes? Scientific experimentation revealed how the plant is effective in tackling a variety of diseases. Likewise, the effects of CBD seemingly promise therapeutic relief with few side effects, unlike some prescription drugs. Yet, you have to use them as per doctors' recommendation.
Medical marijuana became a thing in North Dakota as of November 2016. The first dispensary to offer the services opened up in Fargo. However, more popped up as time went by. The law dictates there should be a maximum of eight outlets. The experts running these institutions have the authority to recommend medical marijuana to patients suffering from qualifying conditions dictated by the state. Below is a list of the conditions that make patients suitable to purchase medical marijuana.
All forms of cancer.
Menopause.
Endometriosis.
Epilepsy.
Bulimia Nervosa.
Alzheimer's Disease.
Autism Spectrum Disorder.
HIV and AIDS.
Rheumatoid Arthritis.
Chronic back pain resulting in Neuropathy. Also, damages to the spinal cord's burnouse tissues causing intractable spasticity.
Intractable nausea, cachexia, wasting syndrome, debilitating pain, seizures, persistent muscle spasms, and multiple sclerosis.
Visit any available dispensaries to undergo an evaluation to see if you are fit to get medical marijuana.
Do You Need THC?
Nonetheless, you have the option of taking hemp CBD oils or the marijuana version, which contain THC. You can choose the one you like the most. Although both products are useful, the effects vary from one patient to another. The elephant in the room is THC. Is it necessary? Once you figure that out, you will know which products to use. Hemp-derived CBD oils containing THC prove to be effective in some patients, while others claim they can do without it. The most important thing is to take the product carefully.
One of the common reasons why people take CBD oil is to manage stress and anxiety. Well, the use of products with high levels of THC can bring forth the opposite result. The amounts of stress could drastically increase, leading to adverse conditions like paranoia and anxiety attacks. If you are using CBD oil for your wellbeing, you should stay away from those with much THC. They can even make you fail routine drug tests. Thus, result in losing jobs, withdrawal of a driver's license, or paying huge fines. Your focus should be on whether the products are CBD infused or full-spectrum oils. In-depth research will shed more light on the distinguishing factors between the products. If a product's label says only CBD, there are high chances it is an infused product. However, supplements with hemp CBD oil signs are full-spectrum products.
Places to Purchase CBD In North Dakota.
Now that we know the answer to the question 'Is legal CBD in North Dakota?', it's time to tell you where to get it. The fame associated with CBD created a platform for a lucrative business. Currently, there are numerous companies selling products. You can either visit the outlets or ask them to deliver to you. North Dakota is an averagely sized state with distanced towns. Something of a challenge when you go in search of CBD. In some of these cities, you are not likely to easily find a single seller of CBD. However, the internet simplified this task. You can make online purchases. One great benefit of online shopping is you will get a massive selection of products to buy.
However, if you are a medical marijuana cardholder, you can simply walk into one of the certified dispensaries and get the products. Nevertheless, the outlets selling these commodities will not serve without a medicinal marijuana card or are still a minor.
Legal Hemp and CBD Products In North Dakota.
The continuous developments in technology paved the way for the invention of various types of CBD products. Unfortunately, not all of them are legal in North Dakota. The following is a list of all the certified commodities the state allows you to consume within its borders.
Ointments.
Full spectrum.
Vape oils, pens, cartridges, and additives.
Sex lube.
Lotions, ointments, balms, and creams.
Candy, tablets, and edibles.
Capsules and tablets.
Water, coffee, beverages, and tea.
All of the listed products are valuable in their own way. The intake and application will depend on the kind of condition you have. Either way, you should get a prescription, so you reduce the chances of overusing, something associated with unfavorable side effects.
Is Legal CBD In North Dakota? – The Takeaway
If you reside in North Dakota, the above information should clarify every question you had regarding its legal status. CBD is legal in the region. However, persons involved in selling or cultivation have to adhere to the set rules. Buyers also have to follow the guidelines to avoid attracting consequences. Nevertheless, recreational use is prohibited.