How Flavored CBD Oil Helps the Medicine Go Down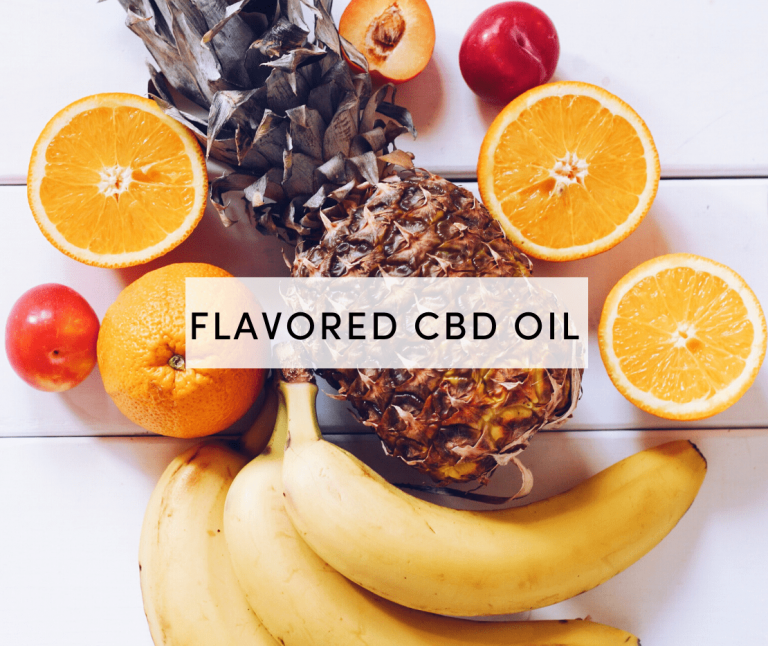 Posted on May 23rd, 2021
CBD, short for cannabidiol, is a chemical compound (Phytocannabinoid) that occurs naturally in the cannabis Sativa plant. Although a product of the cannabis plant, CBD doesn't possess the psychoactive compounds that THC (tetrahydrocannabinol) has. The compound (CBD) generally comes from the hemp plant using solvent or CO2 extraction, which separates it from all the other plant matter. The CBD is then combined with a carrier oil (e.g., coconut, jojoba, olive oil, etc.), producing CBD oil. Some people prefer their product to be as natural as possible. However, some don't like the earthy taste of a natural hemp extract. This is where flavored CBD oil has become popular. 
Since the 1940s, CBD oil has been an option for improving symptoms of and treating various conditions, including anxiety, skin conditions, and blood pressure.  One of the reasons for this is that early evidence suggests that CBD packs potent analgesic, muscle relaxation, anticonvulsant, anxiolytic, neuroprotective, and anti-inflammatory properties that have proven to be quite effective. These properties alone have earned CBD one of the top spots in the health and wellness sector today. Today we will cover everything about CBD as well as some popular options for flavored CBD oil.
Benefits Of CBD
Pain Relief
CBD seems to offer powerful analgesic properties that may come in handy in addressing most types of pain. Aside from this, CBD interacts with CB1 receptors, which help inhibit pain signals from reaching the brain. It also interacts with the body's ECS system to help fight off inflammation and pains. CBD thus has the potential to improve symptoms of chronic aches, sciatica, arthritic pain, back pains, and aching muscles after a strenuous workout. 
Epilepsy Treatment
CBD has been proven to help reduce the frequency of epileptic episodes in children as young as two years.  It is also a common home remedy for individuals with various forms of drug-resistant epilepsy. Researchers believe CBD interacts with the endocannabinoid system, which regulates various body functions and sensations and regulates neurological activity around the brain area. The government also approved Epidiolex, a drug containing CBD, to treat Lennox-Gastaut and Dravet Syndrome. 
Eases Arthritic Pains And Inflammation
Using CBD topically can relieve pain and inflammation from arthritis in humans and pets. The potent anti-inflammatory properties act on the inflamed area, potentially improving symptoms of joint pains, thus enabling the patient to walk around with minimal effort. Some researchers also believe CBD might help prevent and slow down the progression of arthritis as well.
Anxiety and Depression Relief
CBD is one of the most common herbal home remedies for anxiety and depression. According to research, CBD helps calm brain muscles and nerves, enabling one to calm down. Studies also show that CBD triggers an increase in serotonin production in the brain, thus elevating the individual's moods significantly. Others believe CBD works by blocking and inhibiting the production of cortisol, the hormone responsible for stress and depression. 
Skin Care
A laboratory study found that CBD was able to prevent sebocytes from producing too much sebum. High sebum production is one of the leading causes of skin breakouts; acne in particular. It also causes more skin cell inflammation, leading to skin breakouts after some time. However, CBD works by inhibiting excess sebum production and fights inflammation inside out. Applying CBD oil or creams topically and taking CBD tinctures might help reduce the condition.
Relieve Nausea and Vomiting
Medical marijuana and CBD oil are popular options to address symptoms of nausea and vomiting in patients undergoing chemotherapy. Although research is still ongoing, a lot of evidence still shows that taking CBD tinctures can help relieve nausea and vomiting. The potent anti-inflammatory properties and antioxidants help flush out toxins that might be to blame for nausea too. Studies also show CBD is able to help protect cells from oxidative stress and could help slow down or prevent the development of cancerous cells.
The Taste of CBD Oil
While taste is subjective from one person to another, a number of factors are relevant when describing what CBD tastes like. These include the carrier oil that the product uses and the CBD concentration. In its purest form, hemp extracts will have an earthy, grass-like, and nutty flavor. One reason for this is that the compound itself comes from a literal plant. Since the purest CBD is in crystal form, producers use carrier oils to make it easier to portion out. 
Carrier Oils
Different carrier oils carry a different taste and might contribute to the overall flavor of CBD. Some of the most common carrier oils for CBD include:
-Coconut oil: Refined coconut oil has very little flavor.  It thus serves as a neutral base for CBD oil, meaning you will only taste the natural, earthy taste of CBD. It also has health benefits of its own which appeal to many people.
-Hemp seed oil: This carrier oil has a rich nutty flavor, almost similar to sunflower seeds or walnuts. It thus amplifies the earthy taste of CBD, so it might be appealing or not so appealing to some people. It is also popular for its omega-3 rich nutrient profile. 
-Olive oil: Olive oil has a distinctively earthy flavor that is richer than hemp seed oil. The earthy taste can be overpowering for many people, especially in low-concentration CBD tinctures. 
-MCT oil: This is the most common carrier oil for most CBD oil producers. This is because MCT oil has no smell or taste to it, making it the perfect choice for CBD tinctures.  While MCT is virtually tasteless, you will definitely taste a hint of hemp/CBD in the tincture.
CBD Concentration
The concentration of CBD in the tincture will affect its overall flavor naturally.  That said, low CBD concentrations in the carrier oil or tincture translate to a mild to no CBD taste at all. Higher concentrations will, however, have its natural, earthy, nutty, and grassy flavor. 
Although many people seem to enjoy the naturally flavored CBD oil, a good number would prefer to mask the taste. This is the reason why flavored CBD oil exists. 
Common Flavored CBD Oil 
Are you among those that don't like the natural taste of CBD oil? Flavored CBD oil is just the product for you.  There are dozens of flavors to choose from that will make consuming CBD tinctures a breeze. It is also worth noting that these flavors don't change the composition and health benefits of CBD. The most common flavors include:
Blueberry

Mint

Citrus

Mint

Ginger

Cinnamon

Vanilla

Strawberry
Using Flavored CBD Oil
Tincture is CBD extract soaked in a solvent (alcohol or food-grade oils) to preserve its shelf life and bioavailability. Tinctures are generally intended for sublingual use. This means placing a drop or two under the tongue or in the cheeks or gums and allowing the blood capillaries to absorb the compound.  It only takes a matter of minutes before CBD absorbs into the bloodstream, after which you can simply swallow the tincture. Flavored CBD oil tincture will be a specifically great option for sublingual use if you do not like the earthy taste of CBD.
Why Use CBD Tinctures?
The CBD interacts with the endocannabinoid system (ECS), boosting its ability to help the body achieve homeostasis and self-regulate. One of the advantages of using CBD tinctures is they have high bioavailability. High bioavailability means CBD absorbs more thoroughly into the bloodstream. This increases its effectiveness and efficiency in treating various conditions.
 Additionally, you need a smaller dosage of CBD tincture to achieve the same results as a higher oral dosage of CBD like gummies or capsules. The lower necessary dosage translates to saving more money in the long run. 
Sublingual Use
Flavored CBD oil is relatively easy to take. First, you should always shake the bottle to ensure proper mixing of CBD with the carrier oil, liquid, and added flavors. Using a dropper, measure the desired amount of fluid from the bottle, then squeeze a few drops under the tongue. Don't swallow the contents just yet; swish the contents around the tongue and mouth, holding the liquid in for at least 1 minute. This will allow for the CBD to absorb into the bloodstream. You can then swallow the contents once the waiting period is over. 
Tincture/Oil vs Other CBD Products
CBD tinctures have much higher bioavailability when compared to other oral methods. Tinctures don't have to go through the digestive system. Therefore, they aren't exposed to digestive enzymes before getting into the bloodstream. This means you get to enjoy faster results, with many people attesting to feeling better just 30 minutes after taking CBD tinctures. This is unlike gummies and capsules that take at least 2 hours before their effects can be felt. 
Conclusion
Studies have proven that CBD is safe for all to use. Manufacturers use food-grade flavoring agents to produce a nice flavor that doesn't alter the composition of CBD or its effectiveness in any way. You also won't be breaking the law for buying CBD oil as long as it has less than 0.3% THC. Check with your supplier to ensure you only get the best quality and value for your money too.