Can You Take Tanasi CBD+CBDA on a Plane?
Posted on November 28th, 2022
Can you take Tanasi CBD+CBDA products on a plane? If you're flying for the holidays this year, it's time for a 2022 update!  After all, safe plane travel involves following all the rules and regulations concerning what goes into your carry-on or checked luggage. These rules vary from one country and from one airline to another. Therefore you need to do your homework before the trip, in order to know what to leave home and how to pack everything you're allowed to travel with in ways that pass the TSA safety checks.
Hoping to bring your Tanasi cannabidiol (CBD) + cannabidiolic acid (CBDA) home for the holidays? Not sure if you can bring it on a plane with you? First, remember that we can quickly ship your products to many of your final destinations. But if you prefer to keep your Tanasi close by—and we get why you would—then this article will help you learn how to safely pack your CBD + CBDA products for air travel. We'll even give you tips on the documents to bring when traveling, and which Tanasi CBD+CBDA products are the best to bring with you on vacay.
The ONLY Tanasi product that has to stay home is the Tanasi CBD+CBDA Lotion. This is a 4oz. container and above the legal limits for air travel. Or, you can check-it.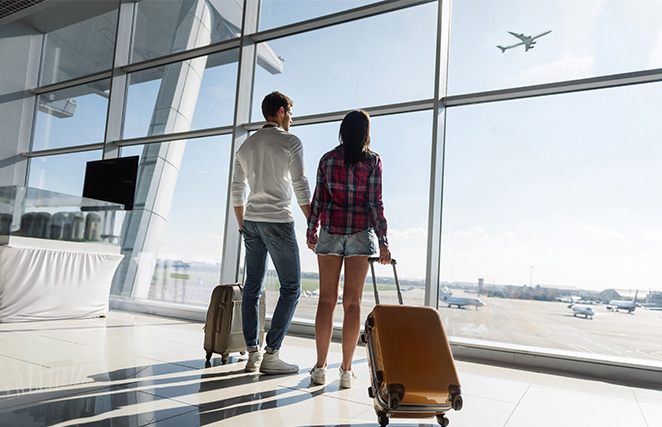 Why Would You Want to Fly With CBD?
One of the reasons why Tanasi CBD+CBDA 1:1 formula is popular with travelers is that flying is super stressful, and many people say that Tanasi CBD+CBDA takes the edge off of their waiting on weather delays, plane cancellations, cramped seats and crying babies that just won't sleep.
Plus, even on the go, people like to stick to their routines. And, for most of us here at Tanasi, we get the best results from our products including a patent-pending blend of CBD+CBDA when we use them daily. So, you may well wish to bring Tanasi on a plane. However, not every airline allows passengers to bring such items on board. You should still do your own research before boarding a plane with Tanasi CBD+CBDA products in your carry-on, or even in your checked baggage.
When Can You Take CBD+CBDA On a Domestic Flight?
Before everything else, you should know that hemp-extracted CBD is legal across the U.S. Still, while hemp-based CBD is legal in most states, as long as its THC content is lower than 0.3 percent, regulations vary all across the country. That's why, when you're boarding an interstate flight, you should check the laws of your destination state regarding the possession of CBD products. As laws change quite frequently, you shouldn't trust older information that may be outdated.
Also, if you want to travel with one of our tinctures, or water-soluble drink concentrates, you should abide by the TSA rules that allow liquids on-board in volumes smaller than 3 ounces. All Tanasi products are 3oz. with the exception of our lotion, which is 4oz. Stick to that size limit and you won't have to pack them separately from your other liquids.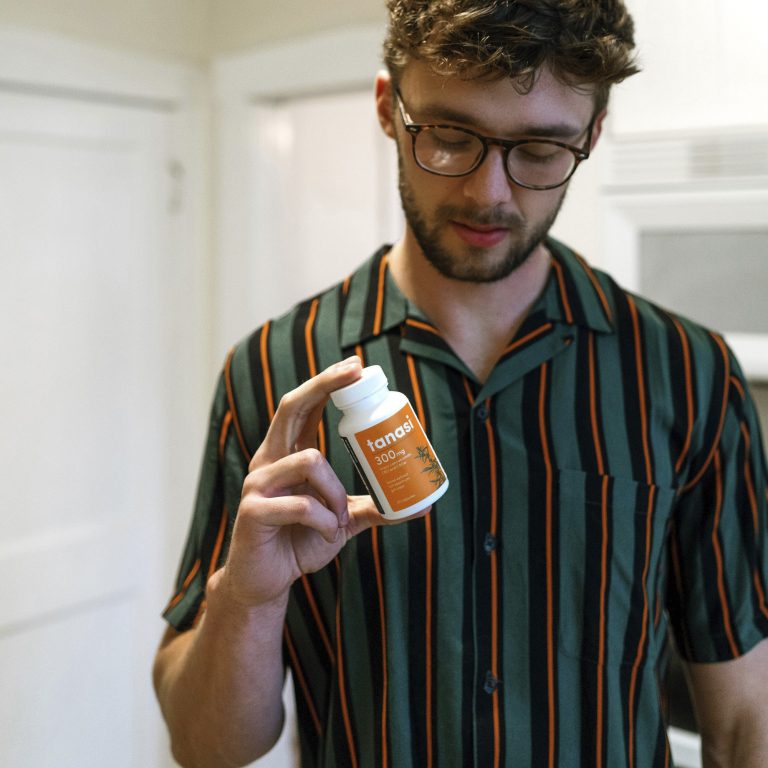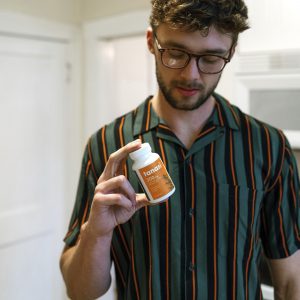 Documents To Bring When Flying With CBD+CBDA
Whether you're traveling with liquid or solid CBD+CBDA products, you may have to prove to the authorities that they contain less than 0.3 percent THC. When you pack your Tanasi products, that's never a problem. All COAs are accessible by scanning the QR Code on the label. Or, you can simply print out a copy of the Certificate of Analysis (COA),  the independent, third-party lab tests that are always accessible on our website or via the QR code printed on every product label. This offers a clear description of every ingredient included in your products. It proves that we've accurately listed the correct concentration of hemp compounds in our products. And, more importantly, it proves to the authorities that your product contains THC concentrations below the legal limits. If you are showing the COA to anyone, also point out the fact Tanasi products are free of microbial contaminants, and don't have any heacy metals either.
Can You Take CBD+CBDA on a Plane: International Regulations
Flying with CBD+CBDA outside the U.S. requires careful research regarding the laws in your destination country. If your flight includes a layover, you'll also want to check whether traveling with CBD+CBDA is allowed for transit passengers. CBDA is also considered CBD, and we sometimes reference the Tanasi formula of CBD+CBDA as just CBD. It really matters that CBD+CBDA be a 1:1 ratio for best results when used, not so much in conversation as we reference the formula generally as just "CBD" sometimes too.
Remember, some countries have extremely strict laws regarding any form of cannabis, even products that include extracts derived from low-THC hemp varieties. Just like the World Cup being hosted in a country that does not allow for Alcohol anywhere in the country. As such, they could take away your products or even your freedom, like what happened with a U.S. athlete traveling to Russia in 2022. If you can't find clear information on allowances for CBD at any of your travel destination, you're better off leaving Tanasi at home. In such cases, you could even take a purposeful CBD+CBDA break while you're away. You just might gain a new appreciation for your supplement routine once you return to your home and your regular daily dose of Tanasi.
Tips For Safely Packing CBD
One of the best things you can do when flying with CBD is to purchase travel sized containers for your favorites. If you travel with any of our products that come in liquid form, make sure the bottle complies with the TSA rules regarding liquids. Also, store the bottle in a padded pouch or pocket where it can't accidentally break.
Choosing The Most Convenient CBD Products for Travel
There's such a wide range of CBD products that it's hard to find a travel-friendly delivery method. There's such a wealth of choices, that you should consider spending time to compare all available options to make the best decision with your purchase.
Flying with gummies or softgels is probably your best bet for taking CBD on a plane. And that's because the TSA allows you to pack them in both your carry-on and checked luggage. As a result, you can pack as many gummies as you need for the duration of your trip. At the same time, you may want to keep one bottle handy during the flight, if you're an anxious flyer and think that in-flight supplementing can help you chill out and enjoy that in-flight movie.
Conclusions
Luckily, our CBD + CBDA products are legal at a Federal level all across the U.S. So you can legally travel with any of your favorite Tanasi dietary supplements. However, you should always check federal and state laws, to prevent problems at your destination. Also, make sure you pack your liquids properly. When traveling to another country, check their laws surrounding CBD possession. And research what kind of documents are required for compliance when taking CBD on a plane.
Last but not least, consider shipping your favorite CBD products to your ultimate destination, in order to avoid flying with hemp-extracts. You won't be able to use them during your flight, but this is one of the easiest ways to avoid problems—and to lighten the load in your luggage!