5 Helpful Tips for Purchasing the Best Possible CBD Products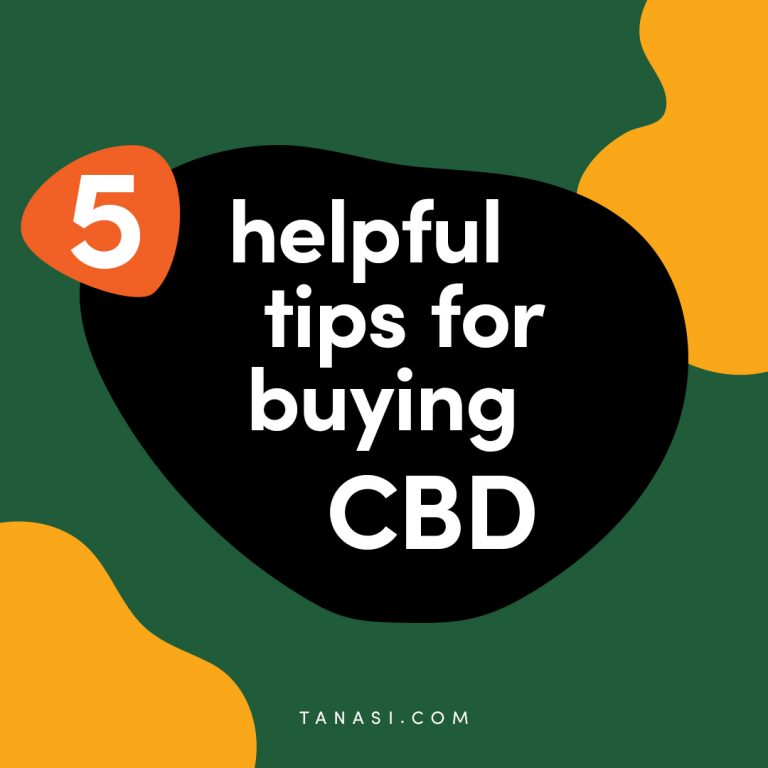 Posted on February 8th, 2020
If you're diving into the CBD market for the first—or even the fiftieth—time, knowing where to start or finding tips for purchasing the best possible CBD products can be a challenge. Especially in today's environment, when there are so many different products available, and not all of them are created equally. 
As a result, it would be easy to end up purchasing a CBD product that's not what you expected. Unless, of course, you follow our five tips for buying CBD:
1. Be a THC Detective
Our CBD products come from hemp plants. And hemp plants are varietals of the cannabis that is cultivated for non-drug use. In the US this "industrial hemp" is cannabis that has been bred to contain less than 0.3% concentration of THC (the substance that gives marijuana users an altered state of mind). Industrial hemp is completely legal thanks to the 2018 Farm Bill in the US and is what we proudly use in all our products.
This THC number is crucial since many states still ban marijuana (or weed, ganja, Maryjane—call it what you want—these all refer to substances with high levels of THC). And, if your CBD oil contains more than 0.3% THC, you may find yourself in legal trouble if you're not in one of the few states that have legalized THC products. That's why it's crucial to know how much THC is in any CBD you purchase.
If you can't determine THC levels for the product you're considering, you should avoid making a purchase. (For the record, Tanasi CBD products meet this standard and are legal across the US.) 
2. But Don't Forget the Other Ingredients
Yes, you must investigate the THC content in your CBD, but you should also know what else is in there since it's going in you or on you. A high-quality CBD product, like those we produce at Tanasi, should list every ingredient on the label. If it doesn't, consider that fact to be an immediate red flag and tip for buying CBD. 
3. Demand Back Up
It's one thing to include an ingredients list with CBD products, but manufacturers shouldn't expect you, as a customer, to simply trust what they print. Instead, they should offer third-party testing documentation that confirms every ingredient, and the levels of each of those ingredients. Barring this Certificate of Analysis (COA), there is no way of knowing what's really in those CBD products. And that is a major problem. So always purchase CBD Oil with an accompanying COA. Any reputable seller will make this information readily available. We have one available for each of our products, and it can be easily viewed on each individual product webpage. Just press the green Certificate of Analysis button for our COA to that specific product. 
Don't be fooled into thinking that everyone does this for every product. Some companies may do it for just a few in their product line, and others don't do it at all.
4. Now, Learn the Lingo
Sure, COAs can be really confusing. They're full of words like cannabinoids, compounds, terpinene, and Isoborneol. Don't get scared! Here's some critical terminology to master before making a purchase: 
Full spectrum CBD: the hemp plant's other naturally occurring properties are terpenes, flavonoids, fatty acids and cannabinoids. Full spectrum CBD will contain some THC, we discussed this earlier, but ours is less than 0.3%, meeting FDA regulations and making Tanasi CBD perfectly legal. 
Cannabinoids: the mixture of different cannabinoids (CBD and CBDA) makes Tanasi products unique and is the reason why we have a patent pending on our formula. We believe, through our university research, that we have developed the ultimate formula. We want to share this with the world in our third-party testing COAs, so we applied for a patent. It's that good.  
RS Compound: this is the other ingredient we were talking about. In our tinctures, we use MCT oil which is named by its compounds in an entire section of the COA. For an explanation to all our ingredients, let us refer you to:  Exactly What's In Our Tinctures and Drink Concentrates blog post.
Terpene: this gives our hemp-extract products their fragrance and flavor. We strongly stand behind our products tasting natural because they are natural! Other CBD companies use all kinds of gimmicks to mask the taste of the terpenes and make their products taste like bubble gum. That's not natural! We're just not fans of adding unnecessary ingredients to your body. So, when we flavor our products, we do it with the most natural flavors available—like citrus and mint.
5. Know Your Sources
Since you now understand what's in your CBD, all that's left is to discover where it comes from. Why is this important? As a rule of thumb, U.S.-grown hemp is of higher quality, thanks to the many regulations that surround its production. Those regulations are found in the 2018 Farm Bill we keep chatting about. 
Tanasi hemp plants are grown in the great state of Tennessee. We only use top quality hemp and our products are made right here in Tennessee by us. That's just one more reason you should feel confident purchasing any product from our wide range of superior CBD products. So when it comes to purchasing the best possible CBD products, you can have confidence and peace of mind with Tanasi.