We're Loving Your CBD Reviews as Much as You're Loving Tanasi!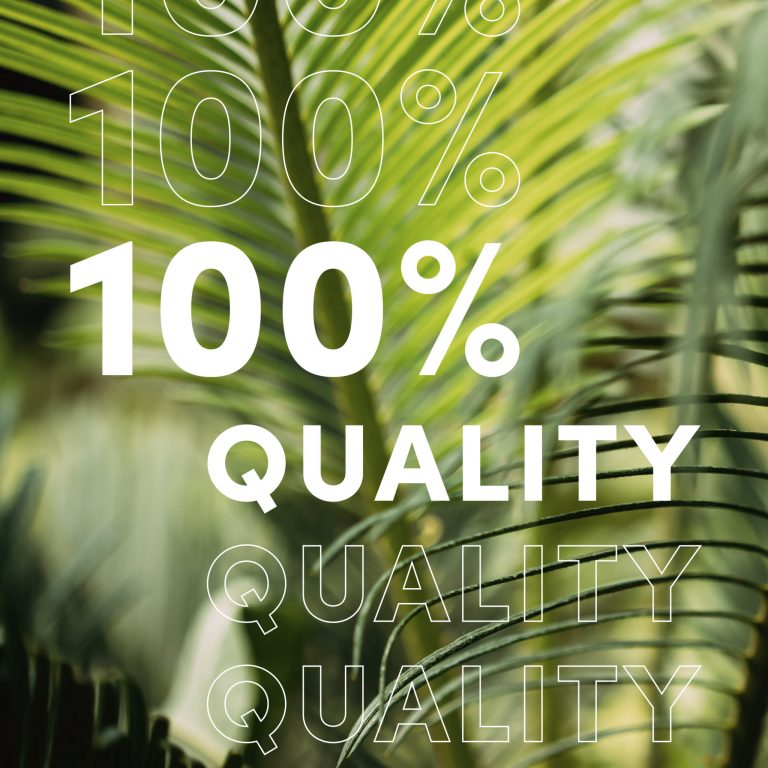 Posted on March 30th, 2020
Oh, hey guys! We're so glad you stepped away from your news and Facebook feeds to join us here on the blog. How are you all coping with the COVID-19 stress right now? We hope that you and your families are staying safe and healthy. And, hopefully, you're finding relief with your Tanasi products. (If you're running low, get back to our online CBD store and restock, ASAP. Not to stress you out more, but … our CBD and ginseng are resonating with customers now more than ever.)
But, back to the topic at hand—coping with this stressful, crazy new world. Want to know how we're getting through? Keeping you stocked with our high-quality hemp plant products (grown in the United States, thank you very much.) And poring over the awesome CBD reviews you keep leaving us. We're so grateful for your feedback and so glad to learn how Tanasi fits into your life. So, we figured today was a great day to spotlight some of our favorites! We hope this will help spread our love and appreciation. Or at least keep you away from the news for a minute or two. Happy reading! 
Can You Dig Our Incredible CBD Tincture Reviews?
We're pretty proud of Tanasi's CBD tinctures. We take MCT oil, sunflower oil, and the flowers of our premium US grown hemp plant. When we mix it all together, we get a tincture you can use to dose CBD under your tongue (sublingual). This is a powerful way to ingest CBD, due in no small part to our patent-pending CBDA/CBD formula, designed to give you the optimal dose of cannabinoids. 
But don't take our word for it: just ask our phenomenal third-party verified (customers have to make a purchase to leave a verified review) online-CBD customers how they're digging Tanasi's CBDA/CBD tincture. Judith S. tells everyone, "Quality product, and it works well. Relieves Anxiety, helps me sleep, and makes my severe back pain tolerable. Very professionally packaged, lightning quick shipping." Now, Michael J. warns, "Taste was difficult to swallow at first,"—we know, that's because of the natural terpene flavors that come with a full spectrum hemp extract. Still, he continues, "Now I'm used to the bitterness … the stuff works, and you can feel the difference. It will help you sleep at night … Takes away the anxiety and eases pain." And we can't forget Dan W., who notes, "By far the purest product I have taken. I will be recommending it to my patients!"
You guys, we're blushing from all your love and CBD reviews. It's boosting our mood … just like our product is helping you. So, guess what—we're going to keep going on this track and check out user reviews for our other Tanasi offerings. 
The Reviews are in: Tanasi's CBD Salve is Killing It
Ever thought about applying CBD topically? This is a great way to sample CBD because you never have to worry about tasting the product. Plus, when you apply our CBDA/CBD salve, composed of Tennessee hemp plant flowers, beeswax, and almond oil, it's absorbed through your biggest organ — your skin! We know that topical CBD yields some great results. And so do our customers! As Susie B. says, Tanasi's CBD salve "Works well for aching joints and muscles! It helps severely with my back problems from a bad epidural experience! Recommend!!" 
Now Stephanie S. is all about our natural mix of ingredients. She shares, "I like that it has almond oil and beeswax in it. Very smooth to rub on. The soft smell is not strong at all. My BF loves it. It works wonders for him!" Just a quick note on that before we get back to our humble brags—we don't suggest rubbing CBD salve onto your skin directly. Instead, use an applicator such as a small spoon when applying topical CBD. This will help you target your dose and maximize your product use. 
And when you do? We're hoping you'll see results similar to those experienced by Debi C. She says Tanasi's CBD Salve, "Really changed the way my husband and I viewed creams. I am buying another jar now! We both have herniated and bulging discs and this stuff makes our pain manageable. So thankful that I got to try it!" Debi, please know that we're equally thankful that you did! 
There's More to Explore with Tanasi Topicals

Want the experience of a CBD topical and a high-quality beauty cream? Allow us to recommend Tanasi's 1200mg Hemp Extract Lotion. We take our Tennessee hemp plant, grown by local farmers in the United States. We use that botanical as the base for our premium CBDA/CBD blend. Then we infuse the CBDA/CBD into a premium, moisturizing beauty cream. And the results? Well, you guys seem to think it's pretty fantastic! 
Take William B., who so beautifully expresses what we're all feeling right now. He shares: "Times have been stressful lately, but thankfully I found this lotion because it is hitting the spot. If you are looking for the perfect way to relieve stress after a long day, try a massage with this." And Marissa loves our CBD lotion's double duty efforts. As she says, "This lotion not only made my skin smooth but helped with my shoulder aches – love it."
Now, we told you that our lotion is packed with premium ingredients. As such, our CBDA/CBD lotion has a higher price point than some of our other products, But we're glad that hasn't stopped you from loving this stuff. We think Margaret M. says it better than we ever could: "This product definitely costs a little more than the others, but it is absolutely worth every penny!!! My joint + muscle pain is 10x better than before I bought Tanasi 's Hemp Lotion! You won't regret buying this lotion – I promise." And to Margaret, and all our other satisfied CBD lotion lovers, we say thanks for loving us as much as we love you! And let's keep going with all your awesome Tanasi CBD reviews! It's lifting our spirits!



Here's How People Feel about Tanasi's Water Soluble Hemp Extract Drink Concentrate

Our water-soluble, hemp extract drink concentrate, is one of our newer products here at Tanasi. We were very proud to bring you a different way to enjoy your daily CBD dose. Especially because, when we take our grown-in-the-USA hemp plants through processing for water-solubility, we create a powder with incredible bioavailability. 
What does that mean for you, our customer? When you add drops of water-soluble hemp extract to your beverage, you'll absorb so much more of the active ingredients in your dose. Now, when we came up with this product plan, we did so, hoping that you guys would benefit from a new delivery method. And, according to your online reviews, it sounds like we were on the mark. Sam F. says, "I love putting a few drops of this in a water bottle! It helps me stay hydrated and calm." 
We love that too, Sam, and we're so happy this product works for you. But we were truly blown away by what Tyson had to share: "Finally exactly what we've all been looking for. This water-soluble product is amazing! It completely dissolves in any liquid. No more oil floating on top of my coffee. Going to try it in my margarita this weekend. Best product out there I've tried. Thanks, Tanasi!" To which we say, thank you, Tyson—pour a strong one for all of us. We're all in this together! 
Are you guys feeling the love and excitement over Tanasi CBD like we are? We hope so! Especially since right now is a great time to explore new ventures—like a daily CBD routine. Want more options to explore? Let's keep going with our breakdown of all the CBD that we carry—and all the reviews you guys are sharing! Please keep in mind, when we say, "CBD," we are talking about our CBDA/CBD formula. 
This is What People Say about Tanasi's CBD Capsules

Just like people love the convenience of our water-soluble CBD, we have tons of customers who want to dose in capsule form. So, of course, we deliver! 
To get our hemp extract into a traditional supplement form, we concentrated our CBDA/CBD into a little vegetable capsule. (We went with vegetables instead of gelatin because we know some people can't or won't consume animal by-products.) We've honed our process, so you get the highest density of cannabinoids in that little capsule (or pill form), to maximize your dosing in the safest way possible. 
And it's working for you! When we checked out reviews for these CBD capsules, William S. shared, "The capsules seem to work well for the pain." He was such a satisfied customer; he purchased our lotion, too, and says that, after using the CBD topical, "I feel relief in those areas within 10 to 15 minutes, and it lasts about 4 hours. My chiropractor purchased the same thing, and he says that it helps him sleep at night by relieving the tension in his back." We're so glad that you're finding so many ways to love our CBD line! 
But guess what? While Tanasi is a CBD company, we do carry some other products. And right now, one, in particular, is having a major moment: our rockstar, immune-boosting ginseng! You're going to love the reviews on this baby… because we sure do! 
You Love Our Ginseng So Much; The Stock Struggle Is Real

We've carried red ginseng in our online store for a while now. That's because we believe that a daily dose of ginseng powerfully boosts your immune system, while providing additional benefits, too. Lots of you have been believers for a while now, as well. But right in this moment of Coronavirus COVID-19 madness, we're getting a whole group of new ginseng lovers. And we're so glad you're joining us! 
Thinking of jumping on the ginseng bandwagon? Check out what practiced users are saying about Tanasi's red ginseng. Debbie B. reveals, "I started using the Ginseng a little over one month ago and feel great. I would not go a day without it." That's so awesome, Debbie…and may we suggest reordering ASAP? Due to increased demands, our red ginseng supplies are dwindling. But don't get too scared … we're hustling to make more available ASAP. 
By the way, there's more to ginseng than just it's immune-boosting power…although, right now, that maybe its most desired quality. Still, our customers know that ginseng gives them extra strength in other areas. Ashley tells us, "This has quickly become a staple in my weekday routine. I felt more alert and energized, and I am also finding that it curbs my appetite. Love knowing it's an all-natural way to feel better during the day." And Jordon P. , says, "This stuff gives me great energy without feeling jittery. I love taking it every morning with water to kick start my day without worrying about a crash." Finally, Sarah wants us to know, "This product was recommended to me by a friend, and I use it every day now! I've noticed my focus has improved throughout the day, and I have a lot more energy. Love this product!" 
Well, guess what, Sarah? We love how much you love it! We love how much you guys love all of our CBD hemp extract and ginseng supplements. Because here's the real deal. When times are tough—and, right now, that's certainly the case—the best way forward is to push through. And the best way to push through is to focus on the positive. That's why, at this moment, we took the time to highlight your incredible CBD reviews. Yes, it warmed our hearts. But, also, we hope that it gave you the inspiration to try something new, like adding CBD or ginseng to your daily routine. Or the strength to keep going with your daily doses, when even getting dressed each day, feels like an effort. Just know that, while the world changes, we've got you. And we're so grateful that you've got us, too!