Pure CBD Oil and Tennessee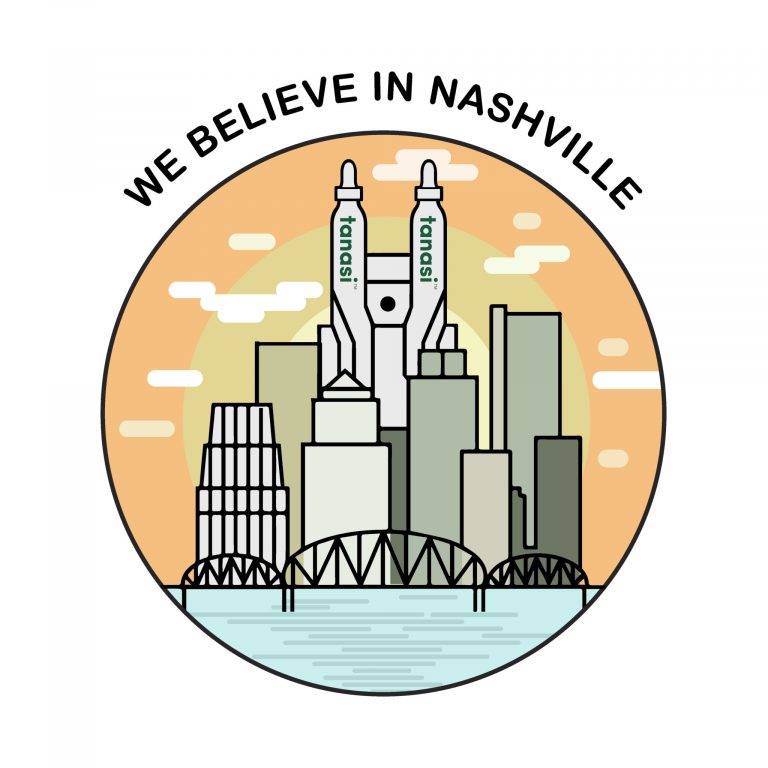 Posted on March 24th, 2020
Here at Tanasi, we are proud to be a Tennessee-based pure CBD oil company. It's been a long three weeks for the capital of Tennessee, Nashville. Hit with tornados in the early hours of March 4, right within the city limits, killing 25 people and our Governor declared a state of emergency. We're just on the road to recovery, and now COVID-19 a Coronavirus is sweeping America, including Tennessee. We want to send out love to everyone in our community of Tennessee, and our Nation. We believe in our great state, and we will pull through these hard times and rebuild.
We love working with local growers to produce quality products like our pure CBD oil. While we feel confident about the content and quality of all Tanasi products, we want you to feel safe and secure when you're our buying CBD. So, for that reason, we're going to devote today's blog space to help you understand the rules surrounding CBD in Tennessee: where we were, where we are, and where we hope to go in the future. Happy reading, everybody! 
Tennessee's Turbulent CBD History
Our state's CBD timeline doesn't go back all that far, but it's got a lot of important milestones. The 1937 Marijuana Tax Act and 1970 Controlled Substance Act kept THC—and, by extension, CBD—strictly illegal. Then, in 2014, a shift began. That year's Farm Bill legalized the study of industrial hemp, a variety of the Cannabis sativa plant bred to have a low concentration of THC, the chemical in marijuana that makes people feel 'high', 'stoned', 'faded', what have you. The bill also gave states the go-ahead to grow hemp under certain circumstances. And, once the federal government signed off on studying hemp, Tennessee changed course. 
By 2015, Tennessee Public Chapter No. 916 made it clear that hemp was no longer a controlled substance. The state also established pilot programs for growing and studying hemp. In 2016 our parent company, GreenWay Herbal Products, LLC, entered into a commitment with Middle Tennessee State University (MTSU) to study the hemp plant. Still, CBD's reach was fairly small. That is until congress passed the 2018 Farm Act. This bill changed everything: first of all, it put CBD regulations in the hands of each state (win!). It also legalized hemp cultivation, as well as CBD production and possession (double win!). There was just one caveat: in order to be legal, the high-quality cannabidiol (CBD) needed to come from plants with less than 0.3 percent THC concentrations. 
Following this Farm Bill, Tennessee's legislature amended its hemp laws in 2019. They took away restrictions on acquiring hemp seeds. They got rid of the requirements to submit annual agronomic reports. And they simplified the growers' licensing process. 
At the same time, all Tennesseans gained legal permission to buy and possess CBD oil. 
Ramping up Production
In 2015, the first year of legal hemp growth, Tennessee had just 44 licensed growers. Two years later, that number grew to 79. By 2018, we had 226 approved growers. And by November of 2019? There were 3,800 licensed growers in Tennessee, with more getting ready to join the crew. Many are small farmers, and some are large farmers. 
Now, that's clearly a huge increase for in-state growth. But, the rest of the country will certainly take notice: Tennessee growers account for about 10% of the country's legal cultivation. You could pretty much call us the heart of hemp land. 
Of course, all that hemp growth means local plant prices are falling. And it also means that production facilities are being stretched to their limits. So, in the months and years to come, we hope and expect to see an increase in in-state processing factories as well. 
Buy CBD Oil Legally in Tennessee?

We know that buying CBD products is confusing—largely because each state has its own regulations. So, just bear in mind that everything we're about to tell you is only true in Tennessee. You should check each state's regulations before buying CBD oil. 
As we mentioned, before 2019, you couldn't buy CBD products easily. But, today, you can legally buy hemp-derived CBD anywhere in Tennessee. Just remember, if your product has a THC concentration above 0.3%, you could get into trouble. So be sure to purchase from reliable sources, like Tanasi, which provides you with a detailed product Certificate of Analysis (COA).
On a side note, in Tennessee, you can legally purchase smokable hemp. That's something many states won't allow, because of the potential for confusion with marijuana use. But here in the Volunteer State, it's A-ok! 
What About Buying CBD Oil Online?

In our home state, we don't distinguish between online and in-person CBD purchases. So, you can purchase any legal CBD product—including smokable hemp flower—any way you want. From your computer, from a store, or from a catalog … it just doesn't matter. There's just one area of CBD products where we'd encourage caution: CBD-infused food products. 
Here's the situation: While Tennessee hasn't come down on this kind of product, the FDA still prohibits adding any form of CBD to food products. Of course, they haven't made this ban official—in the form of a sweeping regulation—but this development is likely coming soon. And, if the FDA enforces this ban, Tennessee likely will as well as other states too. So, until we get clarity on this area, you'd be wise to avoid CBD edibles. At least, that is, if you want to stay out of legal trouble. 
By now, we're hoping you've got a better understanding of what Tennesseans can and can't do when it comes to purchasing CBD. And we hope you understand how crucial it is to buy your CBD from a reputable source. In fact, doing so is the only way you can be sure that your hemp-derived cannabidiol (CBD) is sourced from industrial hemp plants (o.3% THC or less). Which means it's the only way you can feel secure that you're buying a high quality, legal CBD. And, do you want to know what all that adds up to? Shopping Tanasi pure CBD products is the smart—and legal—option when you live in Tennessee!