Is CBD Legal in Ohio?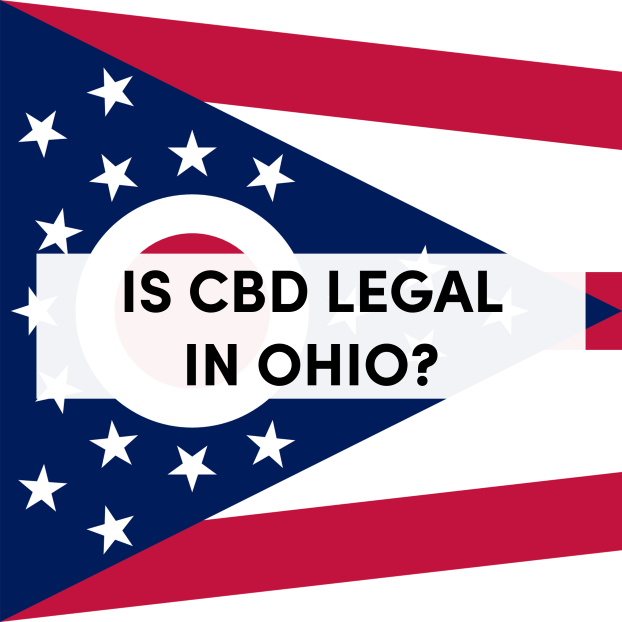 Posted on January 1st, 2021
Hemp, hemp products, and CBD became officially legal at a federal level after the passing of the 2018 Farm Bill. The bill effectively removes hemp from being a controlled substance under the same category as marijuana. However, the bill still allows for the regulation of hemp at state level.
This has created some confusion as to whether hemp and CBD are now legal for distribution, sale, purchase, possession, and use in some states that regulate medical marijuana or still bans it. It is important not to confuse hemp with marijuana. Marijuana is still under classification as a controlled substance. Thus, the possession, sale, distribution, and purchase of marijuana and marijuana products are still illegal in many states.
This, of course, excludes registered users of medical marijuana. They are purchasing their products from licensed dispensaries regulated by an accredited medical marijuana program.
So, Is CBD Legal in Ohio Today?
As of July 30, 2019, hemp and hemp products are legal for sale, purchase, and possession in the state of Ohio. This follows the passing of the 2018 Farm Bill that made one significant change to the laws governing hemp and hemp products.
Until 2018, hemp classified as a controlled substance as it is a species variety of the cannabis plant. The new bill takes into account the fact that there are two major species of cannabis – cannabis Sativa and cannabis Indica. Cannabis sativa, or hemp, has a THC (tetrahydrocannabinol) concentration lower than 0.3%. Cannabis indica (marijuana) has concentrations much greater than 0.3% of THC.
This is an important distinction because THC is the compound in the cannabis plant that has psychoactive properties. Thus, it is the sole responsible for making users feel "high." The trace amount of THC in hemp is insufficient to produce this reaction. Therefore, there's no need to worry about the impairment it might cause, which are the main reason for banning marijuana.
Therefore, CBD products derived from the hemp plant are, therefore, legal to see, purchase, and possess in Ohio.
The Ohio Senate Bill (SB) 57
Governor Mike DeWine signed the Ohio Senate Bill (SB) 57 that legalized hemp and hemp products, with immediate effect, in the state of Ohio on July 30, 2019. It is important to be aware that the bill refers only to hemp and hemp products. The list of products officially includes:
Cosmetics or beauty products
Personal care or hygiene products
Dietary supplements
Food or food products intended for animal or human consumption
Cloth (fabric), cordage (rope or yarn), fiber, fuel, paint, paper, particleboard, and any other product made from hemp that contains one or more cannabinoids
Products containing cannabidiol (CBD).
The bill also ensured that hemp's removal from the controlled substances list.
Who Can Sell Hemp, Hemp-derived Products, And CBD?
After the announcement of the legalization of hemp and hemp products, the Ohio State Board of Pharmacy declared that hemp products no longer fell under the provisions and regulations of the Ohio Medical Marijuana Control Program (OMMCP). This means that establishments that are not licensed dispensaries of medical marijuana can now commercially sell CBD and hemp products.
This does not, however, mean that any person can simply set up a shop and start selling hemp, hemp products, or CBD. The Ohio Department of Commerce is working on a list of dispensaries they will license to sell hemp products. Due to the wide variety of products that are now legal to sell, the regulations and licensing requirements will likely be strict and could take some time to put in place.
This brings us back to the questions – is CBD legal in Ohio?
The sale is legal, but provisions as to who can sell hemp, hemp products, and CBD are still pending in the state of Ohio.
Who Can Buy CBD, Hemp, and Hemp Products?
As of yet, the state has no restrictions on who can and cannot buy hemp, hemp products, or CBD. It is clear that registration is no longer necessary for users, as is the case with medical marijuana. There also does not seem to have been any limitations on age and minors, under the age of 18 years can actually purchase the products.
However, once the authorities release the list of licensed dispensaries, it may change who has access to purchasing these products. Currently, licensed dispensaries of medicinal marijuana do not even allow persons under the age of 18 years on their premises. It's likely that minors will, therefore, not have access to legally purchase hemp, hemp products, or CBD when licensed dispensaries come to be.
Who Can Be in Possession Of CBD?
Because CBD is no longer a controlled substance, possession of CBD products is legal for any person. They no longer can arrest or prosecute you for possession of CBD, hemp, or any hemp-derived products.
That includes minors. Schools and school districts in Ohio should now treat CBD and related products as legal. Legislation might restrict minors from accessing and purchasing CBD products in the future. Though they may receive a prescription for these products, or even parents or other adults might buy the products for them.
Is CBD Legal in Ohio? – The Bigger Picture
Although CBD is legal both on federal and state level in Ohio, CBD products must still adhere to the strict laws and requirements laid out by the FDA. The manufacturing and selling of products that do not have FDA approval are still illegal in the state of Ohio.
To date, only one product containing CBD has the approval of the FDA. This drug goes by the name of Epidiolex, and doctors prescribe it for the treatment of epilepsy. The manufacture, distribution, and sale of any other CBD products are, therefore, still illegal. It is also illegal to label a CBD product as a dietary supplement or to make any unproven claims regarding the health benefits. However, manufacturers, many produce CBD under the FDA guidelines for natural or homeopathic remedies.
This once again brings us back to the question – is CBD legal in Ohio?
According to federal and state law, the sale, purchase, and possession of CBD and CBD products are now legal. However, these products need to meet the requirements and regulations. This includes food, drugs, beauty products, and personal products that contain CBD.
How, where, and to whom paper, cloth, cordage, and similar products that contain hemp or CBD can be sold is still open for discussion. The state has no laws yet as to how to regulate that side of the potentially booming hemp industry.
Why Is the Legalization of CBD So Important?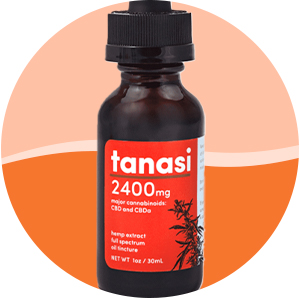 The legalization of hemp has led to one fundamental change in the legislature. CBD and hemp products are no longer controlled substances under the same umbrella as marijuana. But why is this distinction so important.
To date, there's not that much research regarding CBD's contraindications, interactions, and ideal dosage. This was because of the classification of the substance as controlled prevented human trials. Research in the United States has, therefore, largely focused on animal studies.
Legalization will open the door for much-needed research into the endocannabinoid system and the way in which CBD interacts with this system. Although there might be many health benefits attributed to CBD, said research would provide solid evidence to support these claims.
Scientific evidence as to the health benefits as well as side-effects, dosage, interactions, and contraindications is critical to get CBD products approved by the FDA. Human trials are necessary to establish these factors with certainty. In the meantime, CBD producers need to adhere to practices and guidelines established by the FDA for homeopathic or natural remedies.
Unfortunately, getting FDA approval is a long and painstaking process. Getting FDA approval for some CBD products is going to take time. However, once the ball gets rolling, and science confirms the safety of CBD, approval will come easily. Once approved, all products that adhere to FDA regulations regarding the production, marketing, and sale will automatically become legal.
What Does the Legalization of CBD Mean for Big Pharmaceutical Companies?
CBD oils and supplements are affordable, especially when compared to pharmaceutical alternatives. While CBD is readily available, drug companies will be looking at refining the focus of CBD for a specific use. They already did so with Epidiolex, made specifically to treat epilepsy.
Drug companies are not going to lose out, but neither is the general public and producers of CBD products.
Is CBD Legal in Ohio? – The Takeaway
Yes, CBD is legal for sale, purchase, and possession in the state of Ohio. However, where, when, and how the products will become available for general purchase is still uncertain. At the moment, purchasing CBD products online seems to be the best solution.
Before buying any CBD product, it is important to do some due diligence and first determine that the producer is reliable. A reliable CBD producer will ensure that all their products come from hemp and that they contain a THC concentration of less than 0.3% as per government regulations. Thus, saving you much trouble with the law in case the state you are in still looks unfavorably to marijuana.