Is CBD Legal in California? What You Need to Know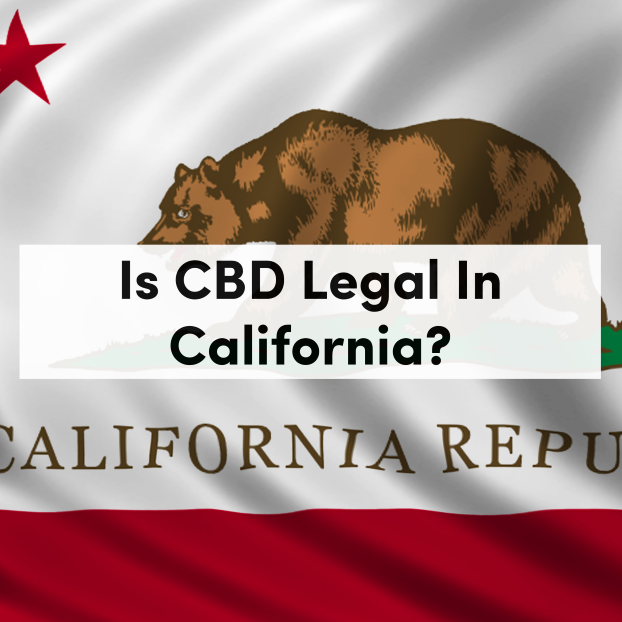 Posted on December 20th, 2020
CBD is all the rage right now, thanks to the farm bill of 2018 that made it legal to sell. If you are from the state of California or planning to visit there for some time and interested in CBD, you are probably wondering, 'IS CBD Legal In California?'. Of course, the state of California being the very first one to decriminalize cannabis makes the answer easy to guess. Still, let's look in detail regarding is CBD legal in California.
What Is CBD?
CBD oil, short for cannabidiol oil, is a compound extracted from the hemp plant.  Although a product of the hemp plant, itself a variation of the cannabis plant, CBD oil contains very little to no THC. Lest we forget, THC is the psychoactive compound responsible for the 'high' you experience when consuming marijuana. Hence, having so little of it, CBD will not make you high when you consume, but it does let you experience its potentially therapeutic effects. Many people use CBD oil as an alternative supplement for a variety of conditions that go from anxiety to inflammation.
The Legality of CBD In California
CBD being derived from cannabis raises a lot of questions about its legality and whether it is legal to use in California.  If you are over the age of 21, rest easy, you can use CBD without breaking the law. Also, unlike medical marijuana, you don't need a physician or doctor's prescription to use or obtain CBD oil.
However, there are strict guidelines to follow when growing cannabis/hemp for CBD production. These guidelines help improve CBD concentrations and keep THC concentrations low. When grown in the right conditions, the end product has more than 65% CBD and less than 0.3% THC.  Some of the guideline's farmers have to follow when producing CBD hemp include:
Obtain a legal permit to grow hemp for CBD production.
Obtain certified low-THC certified seeds.
Grow CBD hemp in a controlled environment to inhibit the production of THC.
Abstain from using pesticides – CBD hemp must be organically grown.
Apply quality control on the harvest to ensure it contains less than 0.3% THC.
Proper storage of the harvest.
What Makes CBD Safe and Legal to Use?
In addition to the strict guidelines governing CBD hemp production, there are a few other needs to account to ensure CBD is safe for all consumers. Some of the guideline's manufacturers have to follow when producing CBD oil include:
1. CBD Extraction and Separation
Once satisfied with the quality of hemp produced, the raw material then goes through the extraction and purification process. This stage ensures the preservation of all the natural molecules on the plant in their organic state. Some of the recommended methods used for separation and extraction of CBD from the raw material include:
Carbon dioxide extraction method.
Ethanol extraction.
CO2 pressure and controlled heat extraction process.
The extraction produces CBD, terpenes, and other cannabinoids, which have to be separated further to produce pure CBD oil. However, the extracted compounds dissolve in a carrier oil to preserve and prevent oxidation, which could affect its potency and viability.
2. Distillation
The extracted CBD oil may go through a distillation process to purify it further. Distillation helps remove most of the other compounds and impurities still present in the extract. Some manufacturers may choose to skip this process, though it's essential to produce purer CBD oil.  The distillate may also contain small amounts of terpenes, other cannabinoids, and plant essential oils. In that case, it becomes broad-spectrum CBD.
3. Isolation
The broad spectrum of CBD oil still contains terpenes, other cannabinoids, and THC. While THC levels may still be less than 0.3%, some manufacturers will take the extra step to produce pure, crystal CBD oil. By isolating all the other compounds from the CBD extract, the end product becomes safe and legal to use in California.  Most of the CBD products in the Californian market today, thus, have at least 99.5% CBD.
4. Laboratory Testing and Nano-Emulsification
All CBD products require testing (either internally or externally) to ascertain their potency and quality before releasing. Thus, some of the CBD produced undergoes testing to ensure it has less than 0.3% THC.  Most manufacturers have an in-house lab testing unit that helps verify their product's quality before a third-party lab becomes involved. They are also required to test for several other compounds before the end product gets an Analysis and Quality Assurance Certificate.  The additional tests test for:
Aflatoxins, pesticides, and mycotoxins.
Heavy metals (Mercury, Lead, and Arsenic).
Once approved, the processor will go-ahead to produce formulas that make the oil bioavailable to the body in a nano-emulsification process. The process helps produce both water-based and oil-based CBD oils.
CBD vs THC
CBD and THC are active compounds in the cannabis and hemp plants. They have a similar chemical formula but are quite different in how they react with your body. For example, THC has psychoactive properties that produce a 'high' when consumed, and it is also still illegal in some states. On the other hand, CBD packs numerous potentially therapeutic effects and reduces THC's intoxicating effects.  Thus, CBD may help manage some conditions without getting you high, conditions such as:
Pain and inflammation
Epilepsy and allergic reactions
Anxiety and PTSD
Multiple sclerosis
Crohn's disease
Opioid withdrawal
Acne and other skin conditions
These potentially beneficial effects influenced most states, including California, to consider making CBD products legal.
California CBD Laws
The state of California allows the production, manufacturing, and sale of cannabis and industrial hemp products. This means you can use CBD products without breaking the law. The state also put guidelines to help protect consumers from falling for faulty CBD products.  Some of the guidelines set in place include:
Cultivation Requirements – Growers must obtain a license and use certified seeds for growing the plant. The crop must also grow in a controlled environment to yield higher CBD concentrations and very low THC levels.
Labeling Requirements – Manufacturers must label their products with accurate information. Thus, the product's label must indicate THC and CBD levels, ingredients, expiry date, and product origin. Also, it shouldn't include unproven health claims that could mislead consumers.
Testing Requirements – The hemp raw materials must undergo testing within 30 days of harvest. The submitted samples should contain the registrant's contact information, name, registration number, name of seed cultivars, acreage of the crop, and physical address, among other details. They should also provide contact information of the LAB testing their product.
Possession Limits for CBD Products in California
There are no clear limits on the possession of CBD products in California. Thus, you can decide to have either CBD capsules, gummies, CBD tinctures, or both, depending on what you prefer.
Types of CBD Products Available in California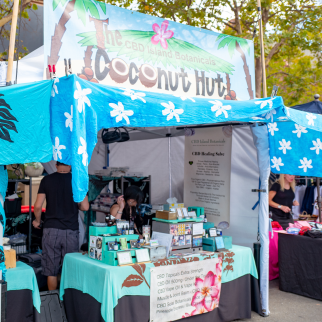 In the state of California, you are likely to find CBD in the following presentations.
Tinctures
Tinctures are available in a small translucent bottle. They provide an effective and fast way to deliver CBD to the bloodstream. All you need is to place a few drops of CBD oil under your tongue.
CBD capsules
CBD capsules are available as a supplement. They are considerably easier to take and recommended for those that don't like the CBD taste.
CBD concentrate
This is the strongest form of CBD.  Concentrates are at least ten times stronger than tinctures and regular CBD Oil. This type is mostly for those looking to manage specific conditions. Merely placing a drop of CBD concentrate or two under the tongue delivers it to the bloodstream fast.
Topical
CBD topicals are available in lip balms, lotions, creams, and salve. Their most common use is for managing skin conditions, including inflammation, chronic pain, anti-aging, psoriasis, and acne.
Where to Buy CBD Products?
CBD products are widely available in California. You can get your CBD products from retail stores as well as online. You can order your favorite CBD tinctures, concentrates, lotions, and sprays online and have the package delivered to your doorstep. However, you need to verify the supplier does provide high-quality CBD products before ordering.
Important Factors to Consider When Ordering CBD Products
Some of the things to consider when or before making an order for CBD products online include:
CBD concentration per package
Supplement fact panel (additional ingredients).
Net weight.
Date or batch code.
Instructions for use.
Product identity (edibles, etc.)
Date of manufacture.
Unique identifier number.
Expiration date.
Refrigeration notice.
Is CBD Legal in California? – The Takeaway
CBD has proven itself as a supplement that may help people living with various health conditions. The compound appears to pack potent anti-inflammatory, pain relief, anti-seizure, antioxidants, neuroprotective, and anti-acne properties. For this reason, the lawmakers approved of it, making the answer to the question 'is CBD legal in California? 'a resounding 'Yes!'
All CBD products are legal in the state of California. However, you might want to consult your physician before trying CBD. If you are on some medication, they will check to see how CBD interacts with it and if it's safe to use it alongside it. Remember, there's no need to worry about getting high or breaking the law when ordering or using the product in California.