Immune Boosting Super Star Red Ginseng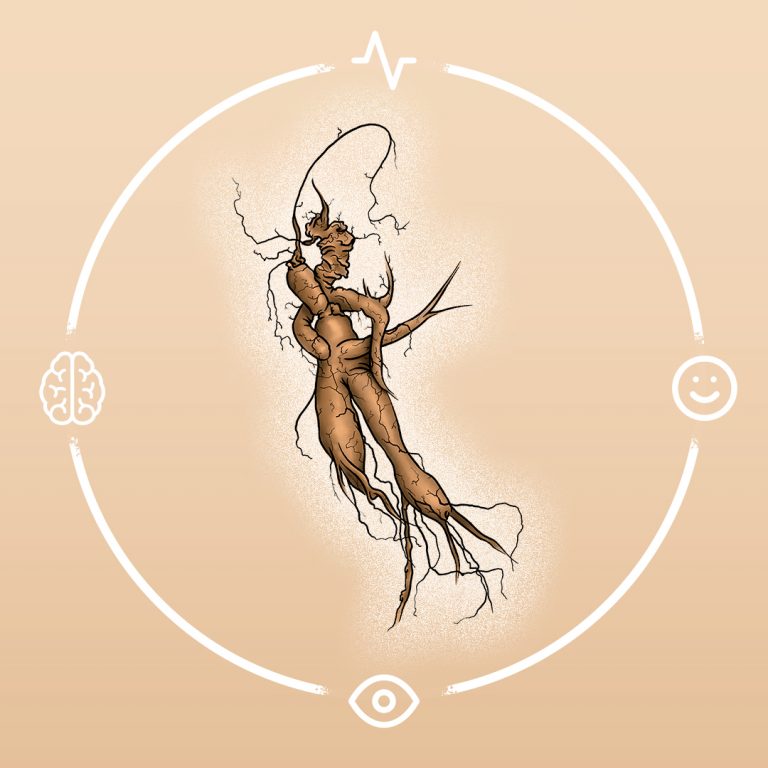 Posted on March 26th, 2020
Because Tanasi produces high-quality, full-spectrum CBD products, those products get a lot of attention from our customers. But we've got another shining star in our all-star line-up. And today, we want to highlight one of our personal favorites: immune boosting Red Ginseng! 
What is red ginseng good for, you may be asking? Well, the answer is- a lot of things. But one of its most potent properties is a very timely one—ginseng is a powerful immune system booster. And, thanks to increasing concerns regarding the spread of Coronavirus COVID-19, it's one you'll likely want to explore…quickly! So, let's help you dive in by exploring ginseng's rich medicinal history. 
From Plant Matter to Immune Boosting
Long before ginseng was valued as one of the best immune boosters around, it was just a plant. Pretty quickly, however, thanks to ancient healing traditions, red ginseng gained recognition for its ability to boost health and heal existing ailments. 
But how do we transform a ginseng plant into a healing supplement? To extract its bioactive properties, you process ginseng root using steam heat and drying or fermentation. (For our Tanasi products, we use a University-developed, proprietary dehydration process that delivers optimal benefits in our supplements.) 
Once processed, Tanasi's red ginseng is a robust immune-boosting supplement. It's right up there with—if not superior to—Vitamin C. Now, we certainly can't guarantee that taking ginseng will protect you from a global pandemic. What we can say, however, is that studies show taking ginseng root enhances the effect of your flu vaccine. 
This is just one reason why people use Ginseng to boost their immune system and fight off colds or the flu.  Ginseng is an essential weapon because your body's immune system is your only defense against these illnesses; it's what clears cold or flu viruses from your body.  So, if ginseng induces your immune system, you can dramatically increase your body's power to fight off and clear out infections. Now, that's true of every ginseng. But what we have at Tanasi is special.
Why is Tanasi Ginseng so Special?
We may be a CBD company, but we've developed a superior ginseng extract to maximize the immune system.  Call it our "secret sauce," or anything you like, but here's the deal. Working with a team of University scientists, we've figured out a way to preserve a whopping 50% of the ginseng's polysaccharide. (If you don't know, the polysaccharide is one of the four active ginseng constituent's which lends the plant its immune-boosting powers!) 
We have employed rigid scientific testing to ensure that our processing method delivers the best ginseng immunostimulant (immune boosting) product that is available.  Ideally, you'd chew raw ginseng each day. But let's face it—that's not practical…or palatable. Instead, take one Tanasi 450 mg capsule a day—it contains the same active ingredients you obtain from 1000 mg of raw ginseng root. All in a convenient, easy-to-take form (no crunching required!)  Consider our dosing: Tanasi is one of the few ginseng providers offering 13,500 mg of product. So right now, when we need all the immunity boosts we can get, you'll want to snatch up as much product as you can. Just don't wait too long…we're doing our best to keep the product in stock, but this stuff is flying off our virtual shelves.
Now, we can't say we're surprised: studies involving people with compromised immune systems show that, after just three months, taking a daily red ginseng supplement produces measurable boosts in immunity. Not to mention, a dramatic reduction in symptoms of infection. In other words, whether you're facing a quickly-spreading, unstudied virus—or just hoping to avoid the common cold—embracing the ginseng plant will help you fight the good fight. And that's not all that red ginseng is useful for: just keep reading to fall in love further! 
Fighting the Damage of Daily Living
Right now, we're excited about using red ginseng to protect us from infection. But ginseng isn't just keeping things out of your body. It's also waging war against some of our bodies' worst internal problems. Ginseng fights stress, anxiety, and inflammation, all known causes of long-term, chronic illness. Taking ginseng root also helps lower your blood sugar, meaning this supplement could be a powerful tool against this country's diabetes epidemic.  (Just be aware that, if you're already taking diabetes medication, you shouldn't consume ginseng without your doctor's approval. It could drop your blood sugar to dangerously low levels—now that's a powerful plant.)
And, guess what: we're still not done spotlighting our red ginseng. There's one more thing we simply have to mention: studies point to ginseng as memory, mood, and even behavior booster. In other words, ginseng is the healthier-and-happier supplement. Who wouldn't sign up for that?  
Why is Red Ginseng a Premium Product?
Ginseng root has to mature on the plant for several years—typically four or five—before we can use it for supplementation. Because of its lengthy growing process, red ginseng often commands premium prices. But it also delivers all the significant benefits we just reviewed. 
Once we harvest and process ginseng roots, we extract its 'ginsenosides'—the particles that give this plant its strength. And, while the FDA hasn't yet approved ginseng as a proper medication for any one condition, there's lots of science to back up its use as an immune and memory booster, and as an anti-inflammatory agent.  
So, how can you incorporate ginseng into your daily routine? Since our Tanasi ginseng supplement comes in an easily-digested gelatin capsule, you can simply swallow your daily dosage anywhere—with or without a beverage. 
In some instances, red ginseng may interact with certain medications, so consult with your health care provider before beginning a new supplementation routine. We also suggest taking your dose earlier in the day, as ginseng taken in the late afternoon or evening may impact your sleep. Barring those precautions, red ginseng is a great place to start, even if you're new to supplementation. Just find the dose and routine that works for you, and we're confident you'll embrace our ginseng in the same way you've fallen for our range of CBD products!