Top 10 Best High CBD Strains Available Right Now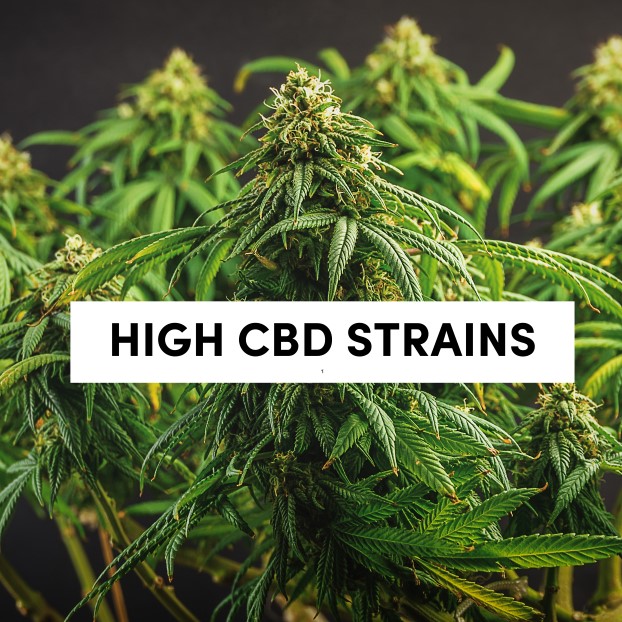 Posted on February 24th, 2021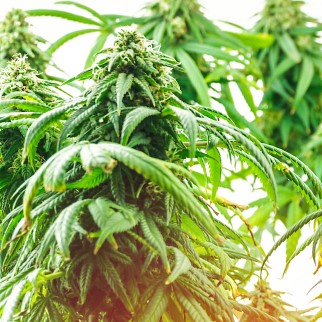 On the subject of high CBD strains, cannabis enthusiasts might already know that there are a lot of marijuana strains in the wild. Generally, some marijuana strains are in the Kush family. Others fall under the Heirlooms, Diesels, or Hazes. Of course, there are also sub-strains within these strains.
Although each strain has some physiological differences, the primary differences are the combination of cannabinoids and terpenes. Strains, such as Kosher Kush, that manufacturers engineered intentionally usually have high THC content. On the other hand, some other strains might have a significantly lower THC content or contain other minor cannabinoids.
Remember, CBD is a cannabinoid found in the cannabis plant. Therefore, different strains have varying concentrations of it in terms of plant weight or cannabinoids.
Federal law defines "hemp" as a cannabis plant that consists of less than 0.3% THC. In case the plant exceeds this limit, then the Federal government will classify it as being the same as marijuana. Thus, in the event of that happening, you would be carrying an illegal substance in some states that still ban marijuana.
For that reason, you must understand that this hemp definition is a strictly legal one. In general, there are a lot of different strains that are still compliant with this legal definition.
In case you're looking for high CBD strains with low THC content (below 0.3%), below is a list of high CBD strains you would do well to check out.
1. Cherry Wine
It's a CBD strain that's technically a cross between two different strains, the Charlotte's Cherries and the Wife. Cherry Wine comprises less than 0.3% THC; hence it's legal in most states. CBD enthusiasts prefer the CBD content of this strain, as well as its rich terpene profile. Since it's at least 15.4% CBD, you can reap many potential CBD benefits using this high CBD strain. It also contains all the other cannabinoids you might expect.
As the name suggests, Cherry Wine comprises buds that produce a sweet smell of cherry. Some users report hints of cheese and black pepper. If you're shopping for high CBD strains, you will be hard-pressed to find a better one than this.
2. Elektra
Elektra is one of the most beneficial CBD hemp flower options that smell like fruit and pine, releasing a beautiful aroma. It's incredibly appealing since it feels much outdoorsy. It's also potent and contains a high amount of terpenes. Although this is great for frequent hemp users, it might be a bit strong for novices.
Nonetheless, there is no doubt that it's rich in CBD content. Certain versions range at 10% CBD and above, which is fine. Of course, the plant is legal since its THC falls below the legal limit. Elektra should be your first choice if you need something potent.
3. Super Lemon Haze
Do you love citrus flavors? Then you will definitely be a fan of Lemon Haze! It possesses a crisp citrus aroma that makes it an attractive CBD strain with an alluring smell. In case you purchase the right version of this CBD strain, the THC content shouldn't exceed the legal threshold of 0.3%. This makes it an ideal legal choice for CBD enthusiasts.
Super Lemon Haze has about 15-20% CBD. In terms of CBD content, it's very close to Cherry Wine. Although the latter has a sweet aroma and smell, the former is more citrusy. Therefore, it can be a perfect substitute if Cherry Wine isn't your thing.
4. Bubba Kush
Are you a fan of Kush strains? Then Bubba Kush is a safe bet as a high CBD strain. Although it contains a bit of CBD at about 13%, its low THC content allows it to be legally sold. Most users report that it has a great, down-to-earth feel and taste. It also has hints of citrus and wood. Other people taste some nutmeg afterward.
So, if the Kush family of cannabis is one you are warm towards, you won't find yourself disappointed. The strain is most likely the ideal one to buy CBD with that Kush taste and strength and without the high THC levels.
5. Hawaiian Haze
Hawaiian Haze is the strain for those seeking a high CBD content. It has a substantial quantity of CBD oil. As a result, it's ideal for those seeking the relaxing effects and other potential CBD health benefits. True to its name, most users prefer the citrus and pineapple flavors of this strain.
Its CBD content ranges about 20%. Thus, rest assured that you are receiving lots of CBD with this strain. Typically, it has minimal THC content that falls below the legal limit. Do you want to feel like you experienced a Hawaiian vacation into a relaxing and beautiful place full of scents of pineapple? Then this high CBD strain is your choice!
6. Pennywise
Pennywise is an Indica-dominant hybrid, which is a cross between the Jack the Ripper strain and the Harlequin strain. That is most probably where it gets this name – this comes from the famous killer clown. However, just like traditional clowns, Pennywise is uniquely designed to make you happy.
This high CBD strain might be the ideal choice for depression, anxiety, and even PTSD. That is in part because of its almost 1:1 ratio of THC to CBD. You will receive a bit of the happy-inducing high sensation with the balancing and calming CBD effects. It has a sweet flavor profile with a zing of pepper.
7. Trident
Although this is not often on the top 10 high CBD strains, it has an incredibly high CBD content. That makes it a common medical cannabis strain. Although it has high CBD levels, it might have up to 6% THC. Therefore, some psychoactive effects might take place. Its status when it comes to the medical cannabis community also proves that you will not lose your focus or alertness.
8. ACDC
It contains CBD to THC ratios from 15:1 to 28:1. Most users report positive effects, especially for pediatric epilepsy patients. It's a Sativa-dominant strain well-known for offering some focus and energy to people who use it. Although evidence is anecdotal, it might be beneficial for depression, stress, inflammation, pain, Parkinson's disease, and even epilepsy.
ACDC is sweet with a hint of citrus. However, its rockstar name is sometimes misleading since there's virtually no high in its relatively low-THC constitution. Therefore, you won't experience any intoxicating side effects.
9. Charlotte's Web
Although Charlotte's Web contains 13% CBD, it's one of the most popular strains. With impressively minimal THC. Its application encompasses most health and wellness products. Thus, be sure it might help with pain, anxiety, and depression without any psychoactive effects.
10. Pineberry

This strain has a reputation for offering a very sedating effect. Although this strain doesn't have a significant CBD amount, ranging from 10-15%, it actually does have a wide range of cannabinoids. They all work in conjunction to provide an exceptional relaxing sensation for consumers.
Most users reported its flavor profile to be very desirable. That is mainly because it has a berry and pine smell to it. A majority of people also report a bit of lemon smell to it. It is also very aromatic and has lots of terpenes. Considering its reputation as an incredibly relaxing strain, in case you are seeking to take cannabidiol as your all-natural sleep aid, you might want to look into this strain.
Which Is the Best CBD Strain?
Many people frequently ask which is the best strain. Well, as you might expect, everyone has a different answer. If you're a novice, you should try out strains with a relatively milder terpene profile.
Undoubtedly, taking these buds means that you not only get CBD but also enjoy every other terpene and cannabinoid in the plant. Typically, CBD isolate products consist of CBD only. On the other hand, full-spectrum oil includes a wide range of terpenes and cannabinoids that offer additional health benefits. All of these products always contain less than 0.3% THC. As a result, they're legal in many states.
Top 10 High CBD Strains – The Takeaway
In the end, the ideal way to choose the best high CBD strains is to experiment on a few and find out how you respond to each. Since each strain has a unique profile, you'll feel a bit different. Although some offer an energy boost, others may lull you to sleep.
Interestingly, most of these strains are not that expensive to purchase at all. Most users prefer high CBD strains as it might help them with anxiety, seizures, inflammation, pain relief, and much more. Typically, manufacturers produce CBD oil by deriving all the useful terpenes and cannabinoids from the hemp plant.
The good news is that CBD enthusiasts have many legal ways to use CBD without fretting about THC's illegality or psychoactive effects. If you choose to consume CBD through these strains, the essential thing is that you're obtaining all the potential health advantages that CBD offers. In order to do that better, remember to do a background check on the particular manufacturer you are about to buy from. If said manufacturer does not show the test results for that batch of their product, you should not trust them. Best manufacturers always make those test results available on their website as well as including them on their labels. Search for them; they are one of the biggest indicators of quality assurance.