Check Out Our Big Game Day Recipes: So Easy, Even the Laziest of Hosts Can Hack It!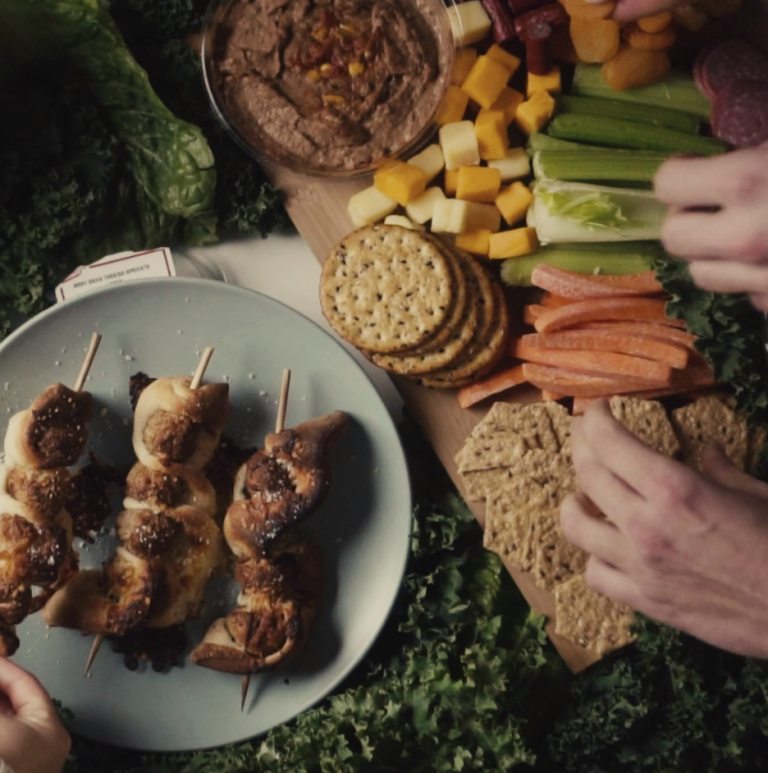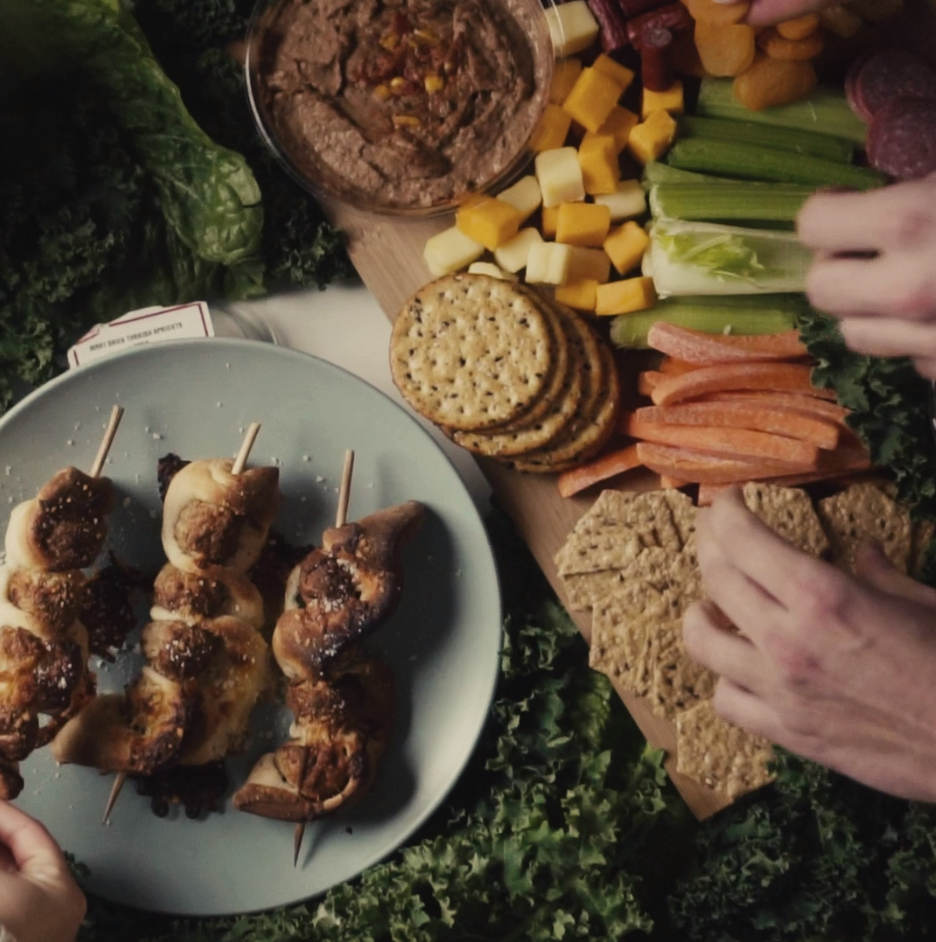 Posted on February 1st, 2020
The Big Game is coming. And so are your friends. To your house. You haven't prepared any menus or done any shopping, and you really don't want to…Panic time, right? Wrong! We've got you covered with a super feast that even the busiest football fans will have to time to prepare these game day recipes! 
Do you want to know what you'll love most about these game day recipes? You can basically grab all your ingredients in four grocery sections: produce, packaged foods, dairy, and the fridge-and-freezer aisles. But, if even that seems like a lot of work, and you'd rather not flip through all the ingredients in each game day recipe, here's your aisle-by-aisle guide to grabbing what you need: 
Produce Section
Green onions
Fruit salad (already prepared- time-saver!)
1 whole watermelon
1 10-lb, cubed, seedless watermelon
Pre-cut carrots and celery sticks
Packaged Items
Wooden skewers
Prepared dipping sauce
2 boxes of crackers (different kinds)
Dried fruit of choice
Dairy 
Shredded mozzarella
Grated parmesan
1 small container cubed cheese
Game day recipe's Fridge-and-Freezer 
Unsweetened pineapple juice
2 containers hummus (different flavors)
Pepperoni and salami slices (or other meat of choice)
Pre-made deviled eggs
1 13.8 oz can Pillsbury Classic Pizza crust
Frozen meatballs
1 12-oz can frozen lemonade
Shop smart and you'll have tons of time left on the clock for prep of your game day recipes—especially if you can swing a day-before shopping run. But, even if that's not in the cards, no sweat…a few smart moves will help you get that Big Game Spread laid out in—almost literally—no time at all.
THE HAIL MARY SETUP
Well, you hustled down the shopping field and got those ingredients home before kickoff—go team! Here's the best way to get into the end zone (your guest's arrival) without losing your mind. 
For your game day recipes, first, pick the table for your buffet (throw on a table cloth if you're feeling it.) Next, start defrosting the lemonade and meatballs, and pre-heat your oven to 375°.
While they warm up, layout that hummus board so something will be raring to go as soon as guests arrive. If you've got more than 30 minutes before people show up, give yourself a pat on the back, and stick the platter in the fridge until about five minutes before party time. 
With your hummus board all set, return to those meatballs. Get your pizza dough out of the can, slice as directed, and prep the 'subs' for the oven. They need to cook for about 20 minutes, but they smell heavenly while they do, so don't stress if they aren't quite ready. Remember, people will need to snack for the entire game, so bringing food out in waves is always allowed which will make your game day recipes easier to make. 
After meatballs hit the oven, get your Watermelon Refresher blended and ready to serve. So, keep it chilled if you've still got lead time, or simply wait to add ice so the drink doesn't get diluted and you can check another game day recipe off the list as complete. 
Once drinks are set, tackle the deviled eggs and get artsy—layout those green onions to make your best-ever edible football replicas.
Guests still haven't shown up.
Now, if at this point, your guests still haven't shown up, maybe you're not as lazy as you thought you were—you've nailed party prep! But even if they are starting to trickle in, and you haven't made that football fruit salad, never fear. First of all, it's for dessert, which comes at the end of a meal. And second of all, while it's pretty easy to prepare, it looks really impressive. So if your guests arrive while you're working on this showstopper, you're simply giving them a chance to admire (and praise) all your efforts.
Happy hosting everyone: may your game day recipes be tasty and hassle-free!