CBD Hemp Oil Capsules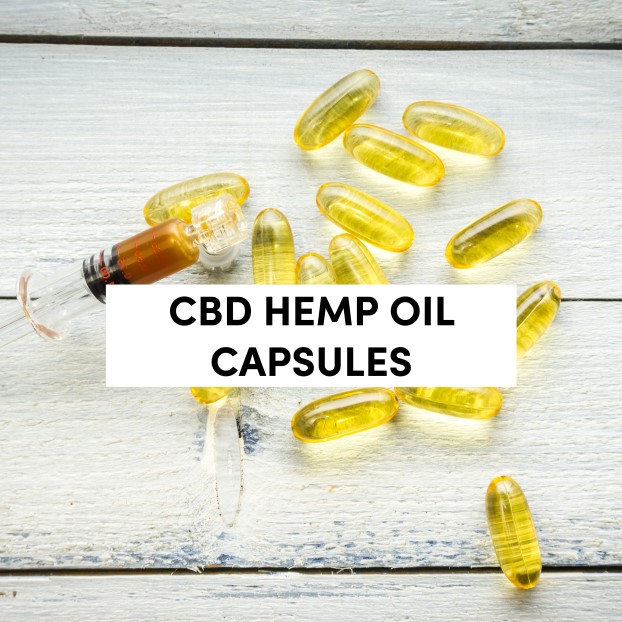 Posted on February 27th, 2021
Most people are often not well informed when it comes to the nutrition of hemp seeds and whether the seeds have cannabinoids like CBD. According to recent studies, hemp seeds, like CBD itself, do not cause any psychotropic effects. In fact, they might provide substantial health benefits because of fatty acids and amino acids found within them.
Essentially, industrial hemp is a variety of the cannabis plant which mankind has an extensive history of using for various purposes in the past. It was only recently in the 20th century that the plant became a concern to law enforcement to the point they banned it. Something unwarranted, since the reason to ban it was because it was a variety of cannabis like marijuana also is. Yet, the reason to ban marijuana is because of the psychoactive effects of THC, an abundant chemical in it. However, industrial hemp particularly only has trace amounts of THC within it. Thus, it cannot get you high. Despite evidence of this being available for decades, it is only now that the law started to acknowledge it. Now, hemp seeds themselves are another matter entirely.
While both the marijuana and industrial hemp plants have cannabinoids inside of them, the hemp seed plant does not. However, what it does have in abundance are omega-3 and omega-6 fatty acids, vitamin E, protein, and a lot of other nutrients. Such's its nutritional content that many nutritionists call hempseeds a 'superfood.'
More About Hemp Seeds
So, what exactly are these hemp seeds? How do they work? And are there any effects? See, all sections of the hemp plant offer their own assortment of compounds. And hemp seeds are no different. As the market expands and new products begin to pop up, it's easy for people to become confused about the exact nature of each one. In today's market, you can find hemp seeds, CBD hemp oil capsules, CBD oils, other hemp extracts, etc. Are they all the same? Of course not.
Generally speaking, hemp is one of the most diverse and popularly used industrial crops throughout the world. Thanks to its durable natural fibers and rich nutritional content, hemp is part of various industrial applications. One of those products coming out of hemp is hemp seed oil which comes to be by the pressing of the hemp seed.
Like CBD products, hemp oil does have its own health benefits that are different from the former since it does not have cannabinoids.
Hemp seeds are an ideal source of nutrients, specifically unsaturated fats & essential amino acids. Research shows that hemp seeds' benefits include:
Constipation relief.
Ameliorate gastrointestinal diseases.
Support cardiovascular health.
Improve dermatological issues.
Hemp Seeds, What Is Their Chemical Composition?
Raw hemp seeds typically consist of sugar, carbohydrates, fiber, protein, fat, and calories. Hemp seeds are also a great source of iron, zinc, vitamin E, B vitamins, manganese, and magnesium. Furthermore, they hold huge quantities of omega-3 and omega-6 essential fatty acids. Studies prove that the ideal ratio for the fatty acids in these hemp seeds is 3:1. At said ratio, fatty acids can support healthy cholesterol levels, regulate your metabolism, and control your immune system.
Hemp Seed Oil
Hemp seed oil is essentially a deep green oil formed by pressing the seeds from which the actual hemp plants grow. Typically, raw hemp seeds people eat raw hemp seeds as supplements. In order to get the actual oil, it is necessary for the hemp seeds to undergo cold-pressing.
In most cases, hemp seed oil is a healthy, nutritionally-balanced oil. Generally, its constituents include oleic acid, palmitic acid, linoleic acid, stearic acid, and alpha-linolenic acid. Furthermore, hemp seed oil provides an optimum balance of omega-3 and omega-6 fatty acids. Just a single tablespoon might give you your daily dose of essential fatty acids.
Industrial Hemp, Hemp Seed Oil, And CBD
The production of industrial hemp became legal in the U.S. after the passage of the Farm Bill in 2018. That made both industrial hemp and its most famous product, CBD, legal at the federal level. However, each state still retains the right to adopt or not the federal law. Thus, better double-check that the state you are located in does indeed allows CBD legally to avoid trouble.
For a while now, there has been a high demand for cannabis-based products, including beauty products. Although most users recently discovered CBD products, hemp seed oil has been around for much longer. You can easily get it at health food stores and use it in things that go from cooking to skincare.
Hemp seed oil possesses anti-inflammatory properties and helps prevent the clogging of the pores. It also provides great moisturization to make your skin look and feel supple. You could simply apply it like face oil or finding it as an additive to an entirely different product.
CBD, for its part, seems to be an effective anti-inflammatory, just like hemp seed oil, as much of the research suggests. It might help people with various health conditions such as acne, psoriasis, sensitive skin, eczema, and rashes.
What Are CBD Capsules?
In the CBD market's context, the terms capsules and pills are generally interchangeable. Both of these terms refer to CBD supplements that usually come in a small, solid form that encapsulates CBD powder or oil.
CBD oil capsules also have the added advantage of providing you with an easy way to control the dose you are taking. The contents of all the capsules are the same; thus, you will know exactly how much CBD you are taking every time. The interesting part is that CBD capsules are an excellent choice for people who don't like the consistency or taste of conventional hemp oils. That is primarily because the capsules are easy and fast to swallow. They will not leave an earthy after-taste in your mouth, unlike most other CBD products.
What Are the Benefits and Uses of CBD Capsules?
After consumption, CBD interacts with your body's endocannabinoid system (ECS). The ECS is primarily responsible for regulating bodily functions associated with pain sensation, mood, sleep, and stress, and other vital processes. This regulatory component enables CBD to have a positive impact on many of those processes.
Many studies point out that CBD may help people with a wide range of ailments. Some of these potential benefits include:
Chronic pain relief.
Lowering blood pressure and stress levels.
Anti-seizure properties.
Anxiety.
Improving sleep habits.
Reducing inflammation.
CBD has powerful antioxidant and anti-inflammatory qualities that many athletes and people with muscle soreness find beneficial. Many people also utilize CBD as a natural aid for mindfulness practices, studying, yoga, and public speaking. When used regularly, it can yield excellent long-lasting effects. In particular, CBD capsules lend themselves well to facilitating enhanced general wellness and long-term results.
Hemp Seed Oil Capsules
Typically, hemp seed oil capsules are free of cannabinoids like THC and CBD. However, they are rich in omega-3 and omega-6, terpenes, and Gamma Linolenic Acid (GLA), which all contribute to the many advantages of hemp seed oil capsules.
Below is a list of some of the advantages of hemp seed oil capsules:
1. Improve Skin Quality
Typically, hemp seed oil has anti-inflammatory capabilities due to GLA, which may help manage the immune system. In turn, this helps lower irritation and flare-ups from psoriasis and also eczema. Using hemp seed oil might also enhance levels of alpha-linolenic acid, linoleic acid, essential fatty acids, and GLA, which aids in enhancing moisture and prevent skin dryness. Most people also opt to use hemp seed oil topically. That's right! You can use it as a multi-purpose skincare product to help with acne and dryness.
2. Support Brain Health
The hemp seed oil contains healthy fatty acids that can help preserve effective brain functioning and protection. According to a certain study, hemp seed oil might help protect your brain, possibly because of the polyphenol content. Although still in the early research stages, this indicates that CBD hemp oil capsules may be helpful in preserving cognitive function.
3. Ease Anxiety
Most enthusiasts consider CBD oil as their go-to alternative when it comes to coping with stress. Nevertheless, hemp seed oil may achieve the same outcome because of the fatty acid content. According to a certain study, participants could reduce their anxiety by up to 20% – simply due to taking an omega-3 supplement, And hemp seed oil just so happens to be rich in omega-3.
4. Maintain a Healthy Heart
Most of the nutrients found in hemp seed oil products appear to help maintain a healthy heart function. Mostly, alpha-linolenic acid might lower the risk of cardiovascular disease. Furthermore, the omega-3 and omega-6 content might aid with cholesterol reduction, which further protects the heart.
5. Reduce Arthritis Symptoms
As mentioned, hemp seed oil possesses numerous anti-inflammatory capabilities. The nutrients responsible for this effect might help alleviate the symptoms related to arthritis. That also means that people can turn to CBD hemp oil capsules to sustain a pain-free and more manageable life quality.
The Efficacy and Safety of CBD Hemp Oil Capsules
You must know that you can experience some side effects from using CBD capsules. However, most of them are mild, unless you are taking certain medications. The good news is that you can prevent these side effects through proper dosing, and by always talking to your doctor before taking CBD. So far, no notable side effects regarding the use of hemp seed oil capsules have been reported. Choose whichever better serves your goals.