Everything You Need to Know About CBD Gummies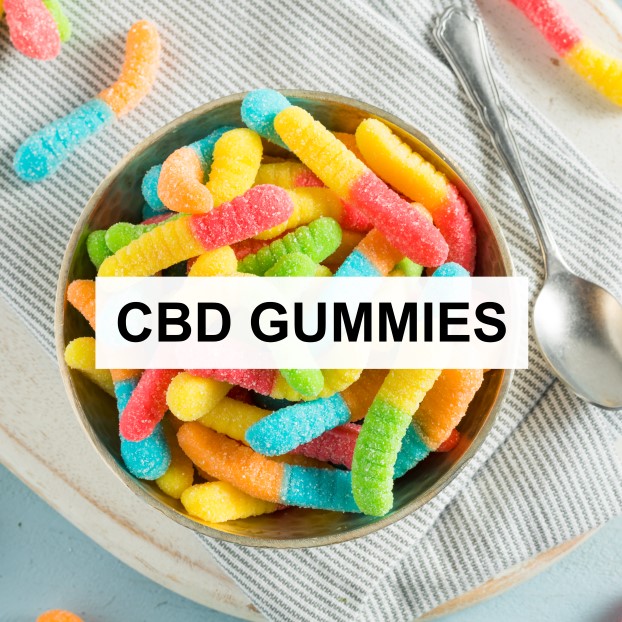 Posted on February 24th, 2021
Without a doubt, CBD managed to stir up quite the buzz within the health and wellness industry in the short span of a couple of years. For most newcomers, it might seem like CBD suddenly came and completely took over the conversation around the industry. You can now stumble upon CBD in just about everything, from the food industry all the way into the beauty industry; it's all around us now.
While CBD continues to fit into just about every wellness sector around the globe, most people tend to find it a bit complicated. It doesn't help them anymore that the compound comes in many different presentations, from oils to gummies. The following read will give you a fast introduction to CBD and, particularly, will also in-depth discuss CBD gummies. Let's start.
What Is CBD?
Cannabidiol, or CBD for short, is a chemical compound found within the Cannabis sativa plant. Many people actually know this plant by a different name entirely, namely, marijuana. However, that is not the whole story. See, there are different varieties of cannabis. Most notably, there's marijuana, and there's industrial hemp; the difference between them it's their level of THC. You could certainly extract CBD from marijuana, yet, it would come with much THC attached. Industrial hemp, on the other hand, has only trace amounts of THC, so it's ideal for extracting most CBD. This naturally occurring substance found within the plant goes on to create various products. Presently, oils, tinctures, capsules, and edibles like CBD gummies are available on the market.
What Are the Side Effects Of CBD?
While CBD is very safe for consumption, Some users can still have adverse reactions to its consumption. The following are some of the common side effects:
Diarrhea
Changes in weight and appetite
Fatigue
As you can see, they are rather mild compared to most prescription medications. More importantly, they appear to the only surface when the users consume an excessively high amount of CBD.
You can consume CBD in a couple of different ways. Be it sprayed under the tongue or taken by mouth, the compound remains relatively safe all the same.
Top 5 Potential Benefits Of CBD
Here's why people make a big fuzz out of CBD; it might have more than a few therapeutic effects. The fact that it is all-natural is making it sort of an alternative to some that distrust prescription medications.
1 – Relieves pain
From as far back as 2900 B.C., people used marijuana as pain relief. In recent studies, scientists confirm that several properties of marijuana did indeed have pain relief effects. Within the human body, there exists a specialized system known as the ECS or the endocannabinoid system, which manages key bodily functions.
Some of these include pain, sleep, appetite, and the immune system response. The cannabinoid receptors that make up this system bind or react with some cannabinoids like CBD, yielding effects. One of which is decreasing pain sensation and inflammation.
2 – Reduces Depression and Anxiety
Both depression and anxiety affect the health and well-being of those who suffer it. Prescription drugs could treat both of those. Yet, side effects such as insomnia, agitation, drowsiness, headaches, and sexual dysfunction might plague users. Also, they tend to be addictive.
Using CBD when you have anxiety and depression may offer a more natural approach to managing symptoms. One study suggested that public speakers received a 300 mg dose of CBD and experienced reduced anxiety.
CBD also acts on the brain's receptors and produces antidepressant effects. In essence, research repeatedly links CBD to a reduction in anxiety and depression in both animals and humans.
3 – Alleviates Cancer-Related Symptoms
Persons undergoing treatment for cancer usually suffer a great deal from pain, nausea, and vomiting. According to research, CBD reduces the side-effects associated with chemotherapy and might soon become a staple relief treatment.
4 – Reduces Acne
Acne affects at least 9% of the population around the globe and develops due to many factors that tend to overlap. When using CBD with acne, its anti-inflammatory properties may reduce sebum production on the skin. One study concluded that CBD could prevent sebaceous glands from secreting too many inflammatory agents.
5 – Neuroprotective Properties
Scientists believe that signaling systems within the brain can provide several benefits for neurologic disorders. One study suggests that CBD might be used to treat epilepsy and even multiple sclerosis. Additionally, studies found early signs of antioxidative effects related to CBD usage. Thus, it might help slow down cognitive decline though research is still underway.
Chemical Structure
CBD contains 21 carbon atoms, two oxygen atoms, and 30 hydrogen atoms. However, it is slightly different than THC in their arrangement. Since CBD is chemically similar to that of the body's endocannabinoid, it can interact with the ECS all the same
What Are CBD Gummies?
Among all the different forms of CBD, you can find specially formulated gummies. These are simply infused edibles that can be eaten just as easily as any other gummies. Just like regular gummies, these gummy-infused treats can come in the shape of worms, frogs, bears, etc. They might have some sugar sprinkles on top too.
How Are CBD Gummies Made?
Manufacturers make these delicious gummies in a similar way to that of regular gummy bears some people love to gnaw on for hours. Since cannabis is now more socially acceptable, enthusiasts are finding new, creative ways to come up with a new product.
CBD gummies contain some traces of all-natural CBD oil. This way, it will deliver the potentially therapeutic effects people yearn from CBD. The following is an inside look at how these gummies are made:
Making CBD Gummies Requires:
Mixing container
Whisk
Pan
Molds
CBD oil
Sweetener (honey)
Fruit juice
Food coloring
When all ingredients mentioned above combine, proceed to heat the mixture. As the mixture begins to simmer, proceed to place the hot liquid in the container and later add the CBD oil to it. After mixing thoroughly, you can proceed to pour it into the mold.
The last stage of the production process is to simply cool the mixture so that it can properly take the shape of the mold. After they are no longer hot, you can easily remove them and ingest them.
What Do Gummies Taste Like?
Simply put, they taste like regular gummy bears that you probably ate when growing up. However, depending on the brand, they might variate on their flavor. Likely due to the addition of CBD, most enthusiasts mention that it has a slightly earthy flavor that the sugar can mask for the most part.
Manufacturers love to make their gummies as appealing as possible. Hence, you can find a ton of different flavors and colors to suit almost any taste. Some are fruit-flavored with small doses, and others with higher doses usually come in the classic sour gummy worm variant.
Some CBD gummies are just plain gelatin flavored with the added taste of hemp. While these aren't as tasty as the others mentioned, they might still deliver the same effects.
What Are The Advantages And Disadvantages Of CBD Gummies?
CBD gummies provide the same benefits as other forms of CBD products. Yet there are several advantages to using them. These are as follows:
Convenience – Unlike other products, these are not only portable but are very convenient to carry around, and they're discreet. Gummies look completely identical to regular gummy bears, and you can eat them on the go.
Taste – While the overall taste of CBD isn't unpleasant, the earthy touches might be unfamiliar to the tongue. For those who prefer avoiding the taste, gummies make the perfect substitute, and they're available in just about any flavor.
Easy Dosage – People who use CBD oils and extracts find themselves in a difficult position trying to find the recommended dosage. Since gummies are pre-dosed, users don't need to worry about calibrating their dose themselves. CBD gummies always used the same amount that you should be able to find on the label of the product.
Disadvantages of Gummies
Time It Takes to Work – Since you need to ingest gummies, they tend to take anywhere between 45 minutes and two hours before they work. Unlike other forms of CBD, this is the slowest since passing through the stomach takes significantly more time. Moreover, the product will undergo breakdown in the process, with the liver processing a part of the CBD. Thus, the final amount of CBD that will ultimately reach the bloodstream would be less than the total consumed.
Calories – Just like anything else, gummies contain some calories. While it might only be around 50 calories but for calories-minded people, it is something to keep in mind.
Cost – Since gummies require more ingredients than other CBD products, they tend to cost a bit more. In essence, they might be expensive if bought in lots.
CBD Gummies – The Takeaway
CBD became widely popular over the last couple of years. However, there have been several innovative and creative methods to produce various products featuring it. As such, expect gummies and even more creative forms to continue to be a trend in the industry. They taste great and still deliver all the benefits of traditional CBD oil. What is there not to love?